Sedona AZ (November 10, 2017) – Getting ready to be with family and friends over the upcoming holiday season? Are you dreading sharing turkey and a conversation with a favorite brother, sister or even your parents or adult kids because the subject might drift to politics? Research is showing that the current polarized political situation has created a new dilemma for many folks – major conflicts within families and friendships, and with work colleagues and neighbors. Vigorously defended opposing opinions have resulted in seemingly unresolvable confrontations.
The League of Women Voters Greater Verde Valley and the Osher Lifelong Learning Institute are partnering to host a timely workshop led by Sue Gould, Sedona resident, League member, and communications expert. According to Gould, "In this workshop you will practice ways to have these difficult conversations without putting the relationship in jeopardy by emotional escalation and aggressive verbal combat."
This special workshop, "Civil Discourse Aimed at Protecting Important Relationships in a New Political Landscape" will take place Monday, November 20, 12:30-3:30pm at Yavapai College Sedona Center, 4215 Arts Village Drive, Sedona. The program is free and open to the public. Attendees are invited to bring a brown bag lunch; beverages and snacks will be provided.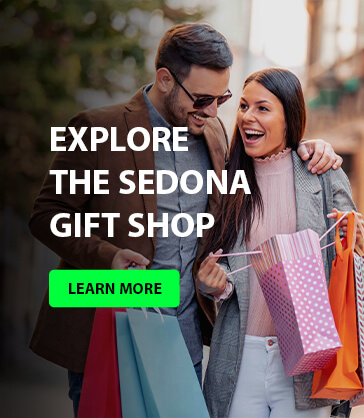 Sue Gould has a BA in Psychology from Hunter College NYC and her Masters in Instructional Technology from USC, Los Angeles She. spent her 40+ year career focusing on teaching communication skills that protect relationships by using effective influencing and negotiating techniques. From Curriculum Director at the Los Angeles Job Corps Center to Director of Management and Organization Development at Informatics General Corporation, to two decades as a Management Training Consultant, Sue has worked at many major American corporations including Intel, Exxon-Mobil, American Express, Apple, Dell, Hewlett-Packard, PG&E, Procter & Gamble, Levi Strauss, Aramark, SAP, JP Morgan Chase, Gallo, and Anheuser Busch. Sue believes the skills that are effective in the world of work are equally valuable in our "real life" relationships as well.
In preparation for the workshop, Gould suggests thinking of someone in your life with whom you know you disagree on an issue. Be prepared to use this situation to practice in the workshop. And think about your purpose in discussing this issue with this person: what is your objective; what, if anything, happened in the past with this person, and how you would represent this person's position in a role-play.
For more information and to sign up for the workshop, contact Barbara Litrell 649-0135 or blitrell@aol.com.