Camp Verde AZ (September 17, 2020) – A traveling exhibit designed and funded by The Arizona State Organization of Questers is now on display at Camp Verde Community Library. The exhibit gives viewers an opportunity to look back at the enormous effort it took for women to be granted full citizenship and the vote. Although history has downplayed suffrage as a footnote in American history, it was, in fact, the nation's largest civil rights movement. Six illustrated freestanding banners in the Questers Women's Suffrage Exhibit describe the reasons suffragists fought for the vote, the actions they took, obstacles they faced, the suffrage campaign in Arizona, and progress women have made since gaining the right to vote.
Arizona passed women's suffrage in 1912. Women in 10 Western states, Kansas and the Territory of Alaska were granted the vote six years prior to ratification of the 19th Amendment in 1920.
The exhibit, created with the input of women's history scholars, museum professionals, writers, teachers, and designers, will be on display at the library through Tuesday, September 29. In addition, one of these exhibits can be seen at the Arizona Capitol Museum through 2020, the 100th anniversary of the passage of the 19th Amendment to the US Constitution.
Camp Verde Community Library is located at 130 N Black Bridge Road, Camp Verde AZ. The Women's Suffrage Centennial Exhibit is on the first floor of the library and can be seen during library open hours, Monday – Friday from 9:00 am-5:00 pm. A face-covering must be worn inside the library. For more information about this or any other library program visit the library's website or call 554-8380.
The Questers, Who Are They?
In Arizona, there are over 400 Questers throughout the State. Questers chapters raise funds through a variety of activities and donate thousands of dollars annually to area preservation and restoration projects. Locally, the Verde Valley chapter raises thousands of dollars each year to benefit the ongoing preservation and restoration of the Hance House at Fort Verde.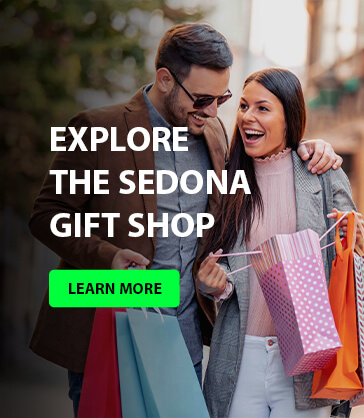 In 1944 The Questers was founded by Jessie Elizabeth Bardens, a Red Cross production chairman living in Pennsylvania. When her coworkers expressed an interest in a little blue antique pitcher sitting on her desk and began bringing in a stream of small antiques for her to see, she invited fourteen of them to her home for more discussion and study. With that gathering, the first antique study group known as the "Countryside Questers" was formed. Jessie personally had a large and choice collection of tea caddies, some of which are displayed at Questers headquarters in Philadelphia.
As interest grew and the word spread, Mrs. Bardens helped form more study groups and in 1950 organized them into a national organization. Before she passed away in 1963, she was able to attend the first National Questers Convention and see The Questers organization grow to 149 chapters located in 22 states.
Questers meet monthly in their local chapters to share their antiques, collectibles, and love of history. Programs consist of study papers on collections or special interests, guest speakers, or field trips. They never leave a meeting without learning something interesting. Most important though is sharing a collection of lifetime friendships.
If you are interested in visiting or wanting more information about the Verde Valley chapter, contact Cecy Gilbert (602) 339-5260. Or, visit their International website or State website for chapter information in your local area.