Sedona AZ (October 26, 2017) – Sedonans apparently have a taste for Wisdom, Beauty and Tea.  The Osher Life Long Learning Institute (OLLI's) new program offering residents the opportunity to hear an interview with a local author (Wisdom), experience a presentation by a local artist (beauty), and enjoy pastries and tea created by the staff and students of the new Yavapai College Sedona Culinary program, has been very well attended.
Wednesday November 1st, will be the final program of this series. It features a look at the work of Sedona Artist Alok Hsu Kwang-han through two lenses.  First, Filmmakers Shaeri Richards and Jerry Hartleben discuss the making of their documentary about Alok called Moving from Emptiness: The Life and Art of a Zen Dude; they fulfill the wisdom part of the program. Shaeri is an author, speaker and hypnotherapist with a background in communication and the performing arts, including 30 years in radio and television. Jerry began his Hollywood career as a young actor (3:10 to Yuma, The Buccaneer and The Man of a Thousand Faces) and turned to Cinematography as an adult.  His work includes feature films (Wilder Napalm, 1993), the television series (thirtysomething), and 100's of name brand commercials shot worldwide. The film screened at 10 festivals, and in select theaters around the country. You can learn more about it here: https://zendudemovie.com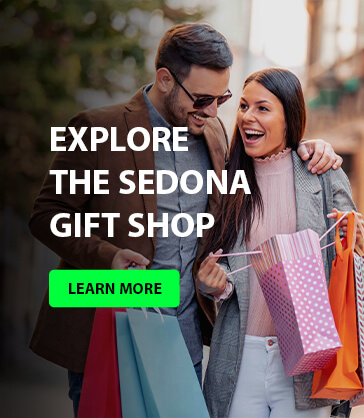 The artist himself will provide the 'beauty' portion of the program, as Alok discusses his creative process and the unfoldment of his work.  He is a Zen calligraphic painter from China who has exhibited worldwide, including the Seattle Asian Art Museum, the National Ethnographic Museum in Sweden, and the Great Hall of Exhibition in Shanghai, as well as at Exposures and Goldenstein Galleries in Sedona.  His creations synthesize the beauty of Chinese calligraphy, the spontaneity and simplicity of Zen, and the evolution of western psychotherapy. In his workshops, Alok teaches Zen as art and art as Zen and has brought "the creativity of non-doing" into trainings for international organizations and business leaders.  He is currently completing a book titled, "A New Manifestation of Zen As Art." You can learn more about him here: http://zencalligraphy.com
The program runs from 4:00 to 5:30 at the newly renovated Sedona Center, 4215 Arts Village Drive, across from the Red Rock High School.   There is a brand new parking lot on the West side of the building that allows easy access to the new atrium from behind.  The event is free and open to the public.  Wisdom, Beauty and Tea founder Paul Friedman will host the event.