By Tommy Acosta & Joey Best
Sedona, Az News: If you're a foodie looking for a creative culinary adventure, take a trip to the brand-new Willows Kitchen & Wine Bar in Poco Diablo Resort in Sedona. 
Willows Kitchen & Wine Bar serves creative and eclectic gastronomical delights with stellar wines guaranteed to titillate and satisfy even the most discerning tastes.
Nestled on the grounds of Poco Diablo Resort amid rolling green lawns, weeping willow trees and dazzling red rock formations, Willows Kitchen and Wine Bar has become a favorite for locals and
visitors alike who enjoy exquisite meals that defy the ordinary.
 Willows has been the talk of the town on Next Door Neighbor. Comments like "This restaurant is a foodie's dream and we're definitely going back, and "I highly recommend Willows for anyone who is looking for a new eatery in Sedona that offers a different take on food" speak for themselves.
Open for breakfast, lunch and dinner, it features curated hefty small plates along with a variety of large plates and a la carte dishes. The restaurant also offers a substantial array of mouth-watering seafood dishes conjured by the imagination of Executive Chef Evan Patrick Campbell.
In the world of culinary excellence chefs are the backbone and heart of any fine dining experience lies with the quality and talent of the chef.
Chef Evans, a Zagat-award winning chef and graduate of Le Cordon Bleu brings that quality and talent to the Willows Kitchen & Wine Bar having spent most of his life immersed in the art of cooking.
He began cooking at the age of 13 and explored different careers during his formative years but settled on cooking as his passion and life's work.
"I was working at restaurants under the table since I was a kid," he said. "After paying off my student loan in college I decided go to culinary school. I was working during the day and studying cooking at night. I pulled the trigger and made a choice. I fell in love with food."
He learned the business from the bottom up, dishwashing, bartending, cooking, and managing while working at various restaurants throughout his career.
When the pandemic hit and things slowed down in Richmond, Virginia where he was working, a friend suggested a visit to Sedona. That one visit was all it took to set the wheels in motion to settling in Red Rock Country.
"I was lured to Sedona," he said. "It was beautiful. The way people slowed down. Everything about it I liked, especially with me being the outdoorsy type."
When he returned home, he got on the computer, searched for prospective jobs in Sedona and found one.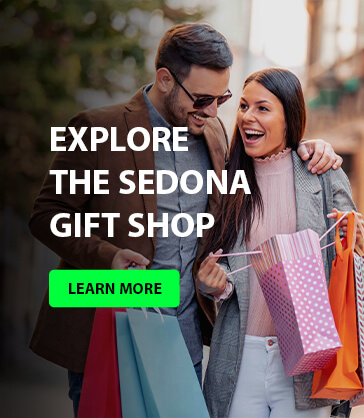 "I sent my resume in and I was immediately hired to work at another restaurant in the area," he said. "When my contract was coming near its end, I saw that Willows needed a chef. It was right up my alley, so I came here."
He said he classifies his American eclectic cuisine as "Resort Fare" because of the variety that is needed to entice people who stay a number of days and for locals who want something different.
"People who come and stay for a few days, we want them to have a variety," he said. "The same for locals. We want people to have experiences. We dig into what is local cuisine. We also concentrate on hefty small plates and a la carte items. People can choose flatbreads to go with their wines. Locals can come in on their way home for a glass of wine and something to go with it."
His love of seafood reflects on his menu items.
"I love cooking seafood," he said. "Sedona is land-locked, but I want to bring in the freshest seafood for those who love it. We have Lobster Rolls, Firecracker Shrimp, Ahi Tuna just to name a few. Our steaks are just as delicious. We have a great and expansive menu. My motto is 'keep it simple'. Make sure everything is fresh and well prepared and you can't go wrong."
Like a seasoned artist, the simplicity of his artful compositions stir up the palette of the imagination to create a cuisine that tastes out of this world.
Chef Evan's creations are not only a work of art for the beholder but a montage of well-composed flavors culminating in a masterpiece of epicurean elegance.
In addition to Willows Kitchen & Wine Bar, Poco Diablo Resort offers 8,300 square feet of event space to cater groups of 25 to 200 people offering 4 indoor meeting options as well as 3 outdoor options.
Willows Kitchen and Wine Bar is located at 1725 S.R. 179. Sedona, AZ 86336.
Phone: 928-203-5936
Open Monday thru Friday 11am to 10 pm • Saturday and Sunday 11am to 12 Midnight.
Make reservations HERE.