Sedona AZ (April 10, 2014) – When you are an in-demand wildlife sculptor and busy gallery owner like Ken Rowe, it's not always possible to take a road trip to Montana or Alaska to study your subjects in the field. When Ken needs to stay close to home, he finds inspiration for his next bronze sculpture by visiting wildlife sanctuaries such as Southwest Wildlife Conservation Center in Scottsdale.
He's been known to spend entire days at the 10-acre preserve, which is home to rescued wild animals including bears, mountain lions, javelina, coyotes, wolves and bobcats. In order to raise awareness – and funds – for the nonprofit organization, Rowe Fine Art Gallery will host Wild at Heart, a fundraiser and exhibit, on May 2 from 4 to 8 pm.
Representatives from SWCC will be at the gallery along with several animal ambassadors including Sage, a 2-year-old bobcat. Sage was found abandoned on the side of the road in Scottsdale when she was a kitten. Because she imprinted on her human caretakers and was unable to be released into the wild, Sage spends her days traveling to schools and local organizations to educate children and adults about the importance of native wildlife.
Sage is also one of Ken's favorite models. For this fundraiser, Ken has created four clay sketches depicting animals living at SWCC including Sage; an alpha female Mexican gray wolf who was originally deemed genetically "unimportant"; a fox kept as an illegal pet until he escaped from his owners; and a leopard who was tormented by exotic animal breeders working for the Las Vegas entertainment industry and owners of a southern Arizona zoo before being rescued by SWCC in 2011. Make a donation to SWCC for the chance to win one of the four sketches. All donors will also receive a 10 percent discount at Rowe Fine Art Gallery. Wine and hors d'oeuvres will be served.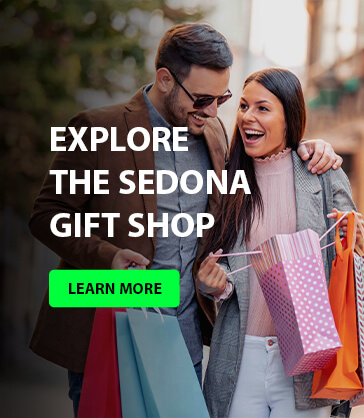 "Many people don't realize that I sculpt from real-life references," says Ken, who will head to Alaska to sculpt in the field this summer. "It's convenient for me to be able to go down to Scottsdale and spend time with these majestic animals. Many have been rescued from some truly heartbreaking situations, and SWCC relies on donations so that they never have to turn away an animal in need. I'm hoping this will be a profitable evening for SWCC and a unique experience for animal lovers. How often do you get to see a bobcat in an art gallery?"
Rowe Fine Art Gallery represents traditional and contemporary southwestern sculptors, painters and jewelers. The gallery is located under the bell tower in Patio de las Campanas at Tlaquepaque Arts & Crafts Village (336 SR 179, Suite A-102 in Sedona). It is open seven days a week from 10 a.m. to 5 p.m. For more information, call 928-282-8877 or visit www.rowegallery.com