By James Bishop, Jr.
(October 14, 2018)
Harken to the words of Walt Whitman:
"After you have exhausted what there is in business, politics, conviviality, and so on…what remains? Nature remains."
Elections are near and sadly more and more leaders seem to believe that nature exists to be transformed and monetized and must be controlled; no matter if that means disenchanting meadows and wetlands, bulldozing streams thereby turning open spaces into commodities thus robbing nature of her independence. Why is denialism now all the rage?   Have our proud memories gone to dust?
Earth Day 1970 achieved a rare political alignment, enlisting support from Republicans and Democrats, rich and poor, city slickers and farmers, tycoons and labor leaders. By the end of that year, the first Earth Day had led to the creation of the United States Environmental Protection Agency and the passage of the Clean Air, Clean Water, and Endangered Species Acts. "It was a gamble," Sen. Gaylord Nelson recalled, "but it worked".
Welcome to the fork in the road of our nation's environment: will progress survive or be destroyed by dark forces such as oil coal executives in charge of environmental agencies?  What to do when people, young and old are addicted to screens instead of listening to bird song, wind-rustling leaves or enjoying the simplicity of clean, renewable energy as the Dutch and the Germans and the Danes are doing.
Somehow, the cause of land and water conservation has become a "left-wing" issue. How short are the memories of the works of Republicans Teddy Roosevelt, Dick Nixon, and numerous other moderate Republicans who wrapped land and water protections into legal superstructure such as clean air, clean water, and wildlife protection–that is under attack today by politicians. They are ignoring the fact that global human enterprise is on a collision course with the physical and biological limits of the earth. Doubters might check the status of the Verde River, now in a non-sustainable state. The Verde receives less while being tapped more and more and headed for the same fate as the Gila unless more and more politicians recognize that nature does not distinguish between Republicans and Democrats.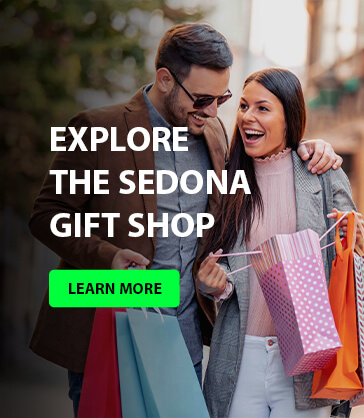 Rarely does the question loom? Do people really give a damn about saving nature? Well even though folks of all sorts find paddling the Verde or hiking through Red Rock State Park therapeutic, relaxing and even spiritual, studies reveal that fewer and fewer young people head into the outdoors, into nature and when they do, they are texting. One study found that "the American childhood has rapidly moved indoors, leading to epidemic levels of childhood obesity and inactivity." This trend caused writer Richard Louv to create the term "nature deficit disorder".
Welcome to the fork in the road. To be sure, humans have always altered nature but  isn't it one of life's stinging paradoxes that humans often change the very world on which they depend? Remember the days of orange groves in the Salt River Valley stretching out as far as the eye could see!  Today is different. Denialism is the rage. As water rises, leaders play golf and ignored reality. Will citizens awake? And what if what if they don't? For starters, why do so few Sedonans recycle? The value of what is landfilled goes into millions of dollars a year.
"Facts do not cease to exist if they are ignored," wrote Aldous Huxley. Huge population increases will inevitably put more pressure on our wild-lands. Even now, our congressmen talk of Forest Service land as a resource for the private sector creating jobs. To be sure, concerns about the human-induced transformation of nature have been long-standing. However, such worries are taking on a new sense of urgency even though most politicians are looking the other way on what patriotic people –both Republicans and Democrats- have created down through the years but now they watch from the sidelines. Teddy Roosevelt would say that wolves are in the chicken house.
Men argue, nature acts.
–Voltaire, 176
By James Bishop and Karen Walker