"You Seem to Thrive on Disseminating Misinformation…" Says Mayor Rob Adams
The SaveSedonaNow/Letthepeoplevoteon89a spin machine is at it again, spreading more hatred in our community by way of the fictitious Liz Smith. What continues to be Puzzling and yet consistent is his/her absence from any public  appearances. There have been several public events recently where he/she had been invited and again…no show. Interesting also is the Mayor's change of position on the issue; he now appears on the same SaveSedonaNow/Letthepeoplevoeton89a website and newspaper ads, in support of Liz Smith's rants. In August 2011 he typified Liz's writing calling it "propaganda", saying ""You seem to thrive on disseminating misinformation….I spend way too much time responding to this propaganda, when I could be doing productive things…I have offered to meet with you several times. Apparently you don't have the courage to do so.".  Now, what he formerly considered  propaganda, is now fact. Maybe the Mayor can arrange a meeting?

Sedona, AZ (October 9, 2011) – Civil discourse on community issues, based on facts and identifying those participating in the discussion, should be a hallmark of our political system. Sadly it is not, even in small-town Sedona.
Calling herself "Liz Smith/SaveSedonaNow," she first appeared in August, 2010 in emails urging a few people to attend a City Council discussion on studying the transfer of west 89A to local control and ownership.
Her first real public contact came early last October as the author of emails to Mayor Rob Adams. Her caustic emails criticized Adams and the City Council for exploring options regarding the possible transfer of 89A in west Sedona to city ownership.
Adams responded in part, "You seem to thrive on disseminating misinformation….I spend way too much time responding to this propaganda, when I could be doing productive things…I have offered to meet with you several times. Apparently you don't have the courage to do so."
From the March 31, 2011 savesedonanow newsletter this quote:
Hiding behind her alias, "Liz" shoots back, "How disappointing of you and what a hypocrite you are to attack me …" Adams comes back with, "I believe it is you that has been doing the attacking. I have offered, on several occasions, to personally meet with you to answer questions and give you accurate, current information regarding the Hwy 89A turn back." In a final email exchange on October 13, Adams concludes, "I will continue to counter your inaccurate information. The citizens of Sedona are intelligent and articulate. They have proven their ability to distinguish facts from fallacy."
"Liz" reappears in early December when she fires her first email blast to west Sedona businesses with speculations about construction and tax impacts of city ownership of west 89A. Robert Schmierer, a west Sedona business owner, responds in part, "Stop trying to scare people. All your objections are based on Could be, Might cost, May happen scare tactics."
"Liz Smith" resumes her attack with email volleys in early January. Local resident Mike Schroeder, who was heavily involved with the Hwy. 179 issue, responds with: "I think it is VERY sad that the people who are spouting this type of pressure while only presenting half of the facts forget how we almost got a 4 lane interstate jammed down our throats (in places 6 lanes wide) from ADOT on SR179, and instead we have an award winning road that moves traffic in a scenic environment that is not only calming but is incredibly safe."
Another blast from "Liz" in late in January urges people to sign an advertisement in the Red Rock News, but strangely, her name does not appear in the ad.
"Liz" adds social media including Facebook, Twitter and Linked-in to her email blasts in early February and continues barrages of misinformation on the issue of city ownership of 89A. Her attacks on City Council members increase in frequency and ferocity throughout the month, both before and after the Council vote approving transfer of 89A on February 22.
Responses from Sedona citizens and Council members questioning the accuracy of statements in "Liz's" harangues receive only acid email responses or none at all. Despite invitations from a variety of local media for print and video interviews, "Liz" ignores all such offers. While many others with passions about the 89A transfer testify at city presentations, listening sessions and City Council meetings,no one calling herself "Liz Smith" comes forward at any of these events.
From the contents of her email blasts and web site, it is clear that "Liz" is very familiar with City Council procedures and city government. It is also clear from her references to local history that she has been in Sedona for some time. But "Liz" is not listed in the phone book and she is not on any Sedona voter list. She does not get a water bill, sewer bill or electric bill and no one in city government or the City Council has ever received a phone call from her.
And so the question persists, "Who is this Liz Smith?"
Meanwhile, on March 8, 2011, formation of another group called "Let the People Vote on 89A" (LTPV) is announced, headed by former City Council member and long-time Sedona resident Sheri Graham. By contrast, Graham and LTPV make every effort to be visible by opening a storefront office, creating a web site, sending out press releases and beginning their own email blasts seeking support for a referendum on the City Council decision to assume local control of 89A in west Sedona. They also begin adding the social media of Facebook, Twitter and Linked-in to their email blasts.
Vitriolic email blasts from "Liz/Save Sedona Now" urging people to sign petitions for the referendum and initiative, attacking Council members who supported the 89A route transfer, threatening recall and supporting Graham and LTPV continue through March, April, May and into June. But, "Liz Smith" does not sign any of the petitions, assist in getting signatures or appear at any public meeting.
LTPV meanwhile moves forward openly, developing an organization, utilizing email blasts to push their message, hiring signature gatherers for their petitions, completing the signature process and getting measures approved for the ballot by early June.
"Liz" has focused on the 89A transfer since first appearing last August. With that issue quieting down in mid June when the City proposes a November 8th date for a public election, "Liz" suddenly shifts gears. She abandons the 89A issue and begins emails blasting City Council members Ward, Litrell, Hamilton and Rayner in mid June and again in mid July for their support of city efforts to revise the grant process for public funds provided to non-profit organizations. Conspicuously absent is any mention of Council member Mark Dinunzio, who was a member of the city task force with Litrell and Hamilton that developed the new proposal regarding non-profit funding and who voted to approve it in the City Council meeting on May 25.
This new attack employs the same malicious tone, innuendos and misinformation slant seen over the previous eight months regarding 89A issues.
So, for the past ten months, "Liz Smith" has been a regular email voice in the conversation about 89A and now about the city's new process for funding non-profits. However, given all her email-blasts intended to influence public policy and city officials, why has "Liz" refused all offers of face to face meetings, interviews and phone calls? Why has she not put her name on any of the petitions she so strongly endorsed? Why did she not help gather signatures, appear at any meeting or public event, send a letter to the editor or even register to vote?
From the July 15, 2011 savesedonanow newsletter: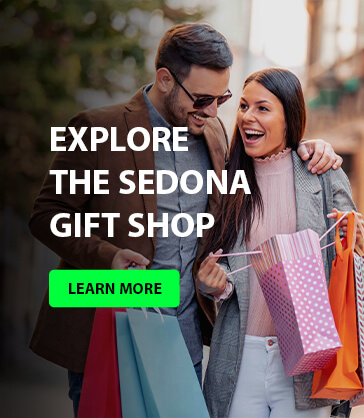 The answer is obvious. "Liz Smith" is a fake. "Liz" is a false identity, a pseudonym created to hide behind and publish whatever kind of false, misleading and spiteful attacks that suited "her" purpose. She could say whatever she wanted and attack anyone or any group she chose without being held accountable for the truth. She could release the deep anger inside her without risk of anyone striking back. And, perhaps she could return herself or her friends back to power in the city, a control that voters overwhelmingly rejected in the last election.
So, just who is "Liz Smith?"
First consider the following electronic connections:
*Electronic tracking reveals that Liz Smith/Save Sedona Now and Sheri Graham/Let the People Vote on 89A send their email blasts from the same database.
*Each Sheri Graham/LTPV email blast has a link to a special page for forwarding it to others. That link leads to the same page used by "Liz"/Save Sedona Now for that same purpose. It even displays the "Save Sedona Now" heading at the top.
*Both "Liz" and Sheri Graham/Let the People Vote on 89A use the same web site provider: Domains by Proxy, Inc. in Scottsdale. This service operates for the singular purpose of helping clients do business anonymously.
Use of search engines for Let the People Vote on 89A also brings up email blasts for Save Sedona Now, confirming an electronic tie between the two.
*Both "Liz"/Save Sedona Now and Sheri Graham/Let the People Vote on 89A offer the same social media options, present them in the same sequence and place them in the same location in all their email blasts.
The list of electronic connections between "Liz"/Save Sedona Now and Sheri Graham/Let the People Vote on 89A goes on, but there are also other types of links as well.
"Liz's" rants about Councilors Rayner, Litrell, Ward and Hamilton's support for revising city funding of non-profit organizations in two recent email blasts but makes no mention of Council member Mark Dinunzio. He was a full member of the city task force that developed the non-profit funding recommendations (Ward and Rayner were not) and who voted for Council implementation of the new standards. Dinunzio also is a supporter and close associate of the Sheri Graham/Let the People Vote group.
The real purpose of Sheri Graham/Let the People Vote on 89A emerged in May when comments by people associated with the group indicated their real intent was blocking city ownership of 89A.
The referendum was a means to an end and a public vote was not their real objective. Similar to "Liz's" email salvos, this disingenuous strategy was exemplified in comments by Councilor Mark Dinunzio at the May 10 Sedona City Council meeting and by former mayor Pud Colquitt speaking at the May 20 State Transportation Board meeting in Flagstaff.
Dinunzio indicated to the Council that he believed the purpose of the referendum was not to decide the issue by a public vote. It was only a means of halting the route transfer. He further commented that the LTPV group was, "probably doing cartwheels that there doesn't need to be a vote," since ADOT had said they would let the transfer agreement expire on June 30.
Colquitt, speaking for Sheri Graham/Let the People Vote, expressed a similar view.
  She implied to the State Transportation Board that a public vote really didn't matter and urged ADOT to move ahead with putting in the streetlights now. Colquitt said the public vote to decide the issue could take place after streetlight installation was already under way.
So, just who is "Liz Smith?" You decide!
The creation of "Liz Smith" as a cover to spread animosity, innuendo and false information is totally disingenuous to the principles of civic discourse and the sanctity of public elections. Those who respect our right of open public debate and meaningful public elections should strongly reject her tactics and those who use and condone them.
Good bye "Liz Smith"
Readers: please feel free to comment below…
September 5, 2011 from Sheri Graham:
Just for the record: I, Sheri Graham, am not Liz Smith.
My only association with Save Sedona Now was to sign my name to a very long list of people who disagreed with Council's wanting to own 89A.
I've chosen to respond to your article for one reason: Truth vs fiction.
Furthermore: LTPV is neither Liz Smith nor a player in Save Sedona Now.
Misinformation and Fictional reporting, Mr. Editor,= NO Brass Ring.