Camp Verde AZ (December 5, 2013) – In the spirit of the season, White Hills Winery & Gallery, located in downtown Camp Verde, is hosting a holiday party on Saturday December 14th from 5pm to 8pm. Everyone is invited to celebrate the season with wine, hors d'oeuvres and local art.
The holiday party will highlight all things local to support shopping local this season. In addition to local wine and beer tasting, with wine and beer available for purchase, attendees are invited to shop the current exhibit, The Annual Mini Show, on display through Jan 13th.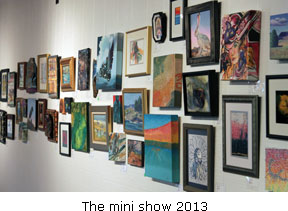 The Annual Mini Show includes 48 local artists with over 250 works of art. Each mini masterpiece is 12×12 inches or under, and marked at affordable prices to make for great holiday gifts. This year's show includes artists: Evelyn Gholson, Stephanie Peters, Rita Boehm, Mary Lou Allen, Gaylene Allen, Beth Detwiler, Des Matthews, Kay Ream, Joan Bourque, Nancy Ruby, Jan Hafterson, Spencer Mahaffey, Gini Goldie, Jon Pelletier, Rose Moon, Tina Kirkham, Robin Ferrer, Gale Craig, Gayle Parent, Jack Proctor, Hannah Pearl Moen, Marie Palowoda, Mary Helsaple, Tom Ogburn, Barbara Ragalyi, Darlene Nelson, Michelle Wolfe Moen, Sue Jones, Ray Jonas, Ramona Stites, Hannah Walsh, Ed Krish, Karen Sellers, Debbie Gallagher, Idell LeGendre, Lynette Kovacovich, Linda Kahn, Pat Sharp, Helen Zimmerli, Doug Ostroski, Noel Jordan, Fran McNamara, Jeni O'Callaghan, Alice Daena Hickey, Larry Linhardt, Vada Lovato , Elaine Bomkamp, and Neil Rizos.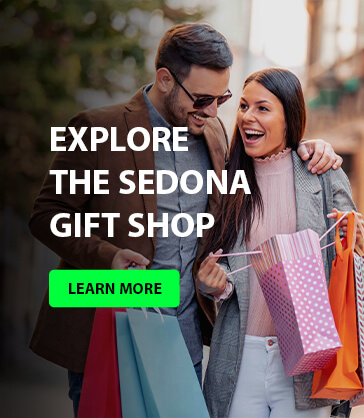 Starting at 6pm, White Hills will host a presentation by master printmaker, Neil Rizos. Rizos is an etching artist from Sedona who specializes in birds and landscapes. He has exhibited professionally for the last 25 years and his etchings can be found in important collections internationally such as the United States Library of Congress and the Museum Le Chafaud, Québec, Canada.
Rizos etchings are primarily small format, and in keeping with the theme of the Mini Show, Rizos was selected to demonstrate his printmaking technique to creating mini masterpieces. His presentation will include a brief historical background of etching, to be followed by a demonstration of printing an etching on his portable printing press.
Artists, Collectors and the public are invited to celebrate the season with art and wine from 5-8pm on Saturday December 14th. White Hills Winery & Gallery is located at 325 S. Main St. in downtown Camp Verde. For more information, call 928-567-7033 or visit the website at www.whitehillsgallery.com. White Hills is open Sunday – Thursday from 11-5pm, and Friday & Saturday from 11-8pm.