Solo exhibit by Stephanie Peters, Jan 24th – March 8th
Camp Verde AZ (January 22, 2014) – White Hills Gallery is pleased to announce a solo exhibit called "Earth's Flow," by emerging mixed media artist Stephanie Peters. The exhibit will be on display from Friday January 24th through Saturday March 8th, with an opening reception on Friday January 24th from 5-7pm.
Stephanie Peters is originally from the Washington D.C. Area, and graduated from the University of Arizona in 2009 in Fine Art. She has previously exhibited in Tucson, Phoenix, New York and the Washington D.C. Area. In addition to being a mixed media artist, Peters runs her own graphic/web design business, Speters Designs, and is the Executive Director of White Hills Gallery.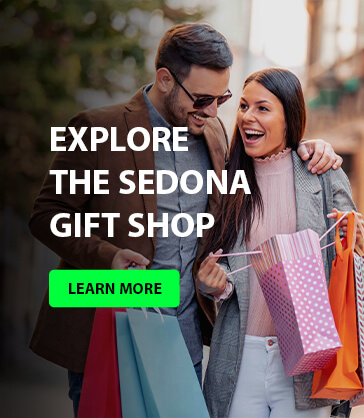 Last year, she was selected along with 24 other artists to be a part of Verde Valley Land Preservation's 'A River Runs Thru Us,' a traveling exhibit about the Verde River that is currently on display in Phoenix at the Executive Tower Governor's office. The full exhibit and exhibition calendar can be found online at www.verdeartistchallenge.org.
Included in her solo exhibit "Earth's Flow," will be Peters' series on Natural Disasters. This series is a collection of abstract paintings illustrating each disaster through color, texture and string. The series consists of 12 paintings, with ten of them recently presented in an article in the 'Reborn 2013 F' issue of the international published magazine on art and design, called BranD.Peters was also part of the 2012 Painted Barrel Wine Trail and a collaborating artist with Phoenix's ensemble Arizona Pro Arte for the 2012-2013 season. She was invited to speak at the Verde Valley Leadership Art and Media issue day for class VII, and was a guest speaker for the Inside Creativity class at the Osher Lifelong Learning Institute (OLLI) at Yavapai College, last summer. She has recently been accepted into Cultural Partner's Art Box program and will open a solo exhibit at the East Flagstaff Library in February of her charcoal drawings on book pages.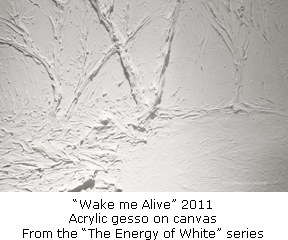 Peters will also show for the first time a new series on river fish using acrylic paint on colored canvas. The fish reflect her interest in their movement and rhythm as they form in schools. Also on display, will be a selection of previous work including mixed media three dimensional paintings and selected pieces from her internationally sold series called "The Energy of White," a series of white paintings discussing nature vs. nurture.
Peters works with a variety of materials in both abstract and traditional compositions. She works with the intention to break the boundaries of two dimensional surfaces with texture and sculptural relief. Her work discusses nature in an aesthetic and conceptual way. Her paintings can be found in collections internationally. For more information about Stephanie Peters, visit www.StephArtist.com.
White Hills Gallery is located in downtown Camp Verde at 325 S. Main St., an hour north of Phoenix, near Sedona. Peters' solo show, "Earth's Flow," will be on display from January 24th through March 8th 2014. During the opening reception on Friday January 24th from 5-7pm, there will be live music by Wendy Harford and Jo Agostinelli, hors d'oeuvres provided by The Horn, with beer by the Verde Brewing Co. and wine available. For more information, visit www.whitehillsgallery.com.