By Tommy Acosta
(December 2, 2020)
What happened? What the hell happened?
One minute we are out there living life, going to movies, enjoying our sports, mingling with friends, eating out at our favorite restaurants, free to come and go as we please and the next we are locked in our homes, barred form concerts or seeing our favorite teams play, barred from our favorite bars, forced to stand like sheep in rows, forced to wear masks that dehumanize us, not allowed to have parties in our homes. Not allowed to go to church or libraries or movies or weddings.
No proms. No high school sports.
If someone had told us a year ago that this is where we would be today, we would have never believed them. We would have thought they were crazy. Well, if that's crazy then this is insane.
We can't even have funerals for our deceased for heaven's sake.
What the heck happened? And in so short a time.
We sit glued to our TV sets being bombarded every day by this new normal of riots, protests and reports of how many people got infected or died today from a virus many say can wipe the species out if we don't isolate and masks ourselves, while others say it's no where near as bad as we are being told.
Divided we all are now between those who believe the virus is a plaque that can kill at any moment and those who don't believe a dang thing the authorities are saying about it.
Households are being torn apart by the anger rising between those who identify them selves as Democrats or Republicans.
People are shooting each other because they believe one way or the other and are out there shouting that belief in each other's faces.
Hate consumes even the meekest of us. Lines are being drawn in the sand.
Sorrow and grief and fear grip so many right now. You can't even accompany a loved one admitted into the hospital because of the Covid19 restrictions.
Loved ones are dying lonely and alone, with tubes dug deep into their lungs.
And then there is the weather going rogue. Fires and floods are destroying lives and dreams. Is there an end to this chaos and sorrow?
Suicides are up. Parents losing their jobs can't feed their children. Family businesses that took decades to build disintegrate in a puff of smoke.
Like a run away train barreling down a broken track heading towards oblivion, our lives are taken.
And it just keeps getting worse.
So what choice do we have? Do we hide at home and live the life of a crab, locked in from the chaos and Black Death waiting outside?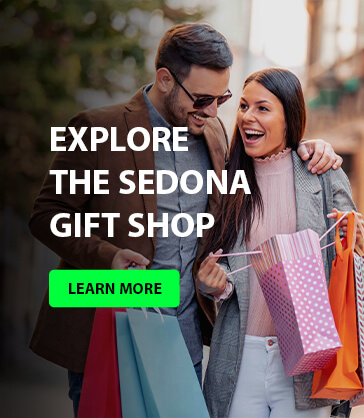 Our children…our poor children… they can't even play outside with friends. They can only relate through computer screens. With no exercise these children will grow to become puffballs, unable to compete with children from other countries where they are allowed to play and run and jump and exert energy.
And what happens to the sense of adventure, the questioning spirit as they become even more docile and obedient to every order society gives.
And if they can't go to school, they have to learn on their own at home while they parents struggle to find employment.
Intellectually, academically, America's children will fall behind their global counterparts in communist countries that seem to be thriving despite the Covid19 infected atmosphere.
What happened to the Baby Boomers who once fought against profit-motivated war? Who questioned authorities and thought for themselves? They too have become obedient sheep, bleating to the tune of the authorities that tell them what to do, how to act and how to live their lives in this coronavirus ridden world.
So what can we do? Do we acquiesce and do what we are told to do? Do we choose between those who say we must wear those masks until every human is vaccinated or those who believe it's all a lie created to further control us? Do we throw all caution and fear to the wind, refuse vaccination and try to live our lives fear free and not caring who we infect along the way?
Here in Sedona we still see many walking around unmasked with not a care in the world, at peace in their certainty that this virus is no more dangerous to life than car accidents, cancer or heart disease.
We also see many obeying the mayor's declaration that people must wear the mask or face a hefty fine.
Of course, there are those who believe the mask protects them and others from the dreaded disease. And just as many who see it no more dangerous than the seasonal flu that also kills the weak and vulnerable.
There is something odious in the air. It is fear. It is hate. It is confusion and chaos.
The stitching of the fabric by which society is clothed, is ripping at the seams.
Society is walking wounded. The injury to the collective psyche may be beyond healing, beyond the physical affects of the virus.
And we are left with a choice.
Do we dig in, follow the rules set by our leaders, close down and restart? Or do we ignore them and let nature take its course?
For some, it's a matter of life or death decision. For others, it's a no brainer.
Follow the science or follow our hearts. That's what it all now boils down to.