Cottonwood AZ (November 2, 2011) – Western songwriter Kerry Grombacher will appear in concert at the Old Town Center for Arts in Cottonwood at 7:30 p.m. on Saturday, November 12, 2011. He'll be joined by the Cottonwood duo of Ken and Lynn Mikell.
In the spirit of the troubadours of old, Kerry Grombacher's contemporary folk and western songs tell fascinating stories that are set in the landscape he travels, from the bayous of Louisiana, through the desert Southwest, to the Hi-Line of Montana and the forests of the Pacific Northwest. Grombacher will be joined by his good friends, Cottonwood favorites Ken and Lyn Mikell. Ken's rich vocals and guitar work, and Lynn's beautiful harp, put a new twist on old favorites, from authentic trail songs to the golden era of the radio and silver screen cowboy.
"I'm excited to be returning to the Old Town Center for the Arts," said Grombacher, who performed at the Center in 2009. "And I'm really looking forward to performing with Ken and Lyn Mikell. In addition to our separate sets, we're going to recreate an evening that we spent playing songs in their dining room several years ago. We'll alternate our song selection between their repertoire and mine, playing on each other's songs. We'll be singing fine western ballads – some old, some contemporary – featuring guitar, harp and mandolin. We'll fill the hall with a very sweet sound."
In the course of his nationwide tours, Kerry has sung his songs on stages as varied as the Newport Folk Festival (Newport, RI) and the Buffalo Bill Historical Center (Cody, WY), the New Orleans Jazz & Heritage Festival (New Orleans, LA) and the Gene Autry Museum of Western Heritage (Los Angeles, CA). In addition to appearing at Cowboy Gatherings and Folk Festivals, he performs regularly at concert halls and other music venues and he's been featured on "River City Folk," the nationally syndicated public radio music interview program. He's a frequent visitor to Arizona, and has performed at the Tombstone Western Music Festival, the Cochise Cowboy Poetry & Music Gathering, the Arizona Cowboy Poets Gathering, and the Tucson Western Music Festival.
Ken and Lyn Mikell, who have lived in the Verde Valley since 1977, have been making music together for over thirty years. They play a wide range of traditional music, with particular attention to the Celtic roots of cowboy music. The music of the Old World found a new home at the hearths and campfires of the Old West, and Ken and Lyn are proud to be continuing that tradition.
The Mikells were part of the first Arizona Cowboy Poets Gathering in Prescott in 1987. Since then they have been featured at gatherings all over the West. As a solo performer, Ken worked with the Arizona Commission on the Arts for several years, playing small communities and schools throughout Arizona. Ken is known to some as the railroad balladeer of the Verde River Canyon, where he entertained train buffs for many years, and he is also familiar to many as Sam Durham, the ghost of Jerome, as seen in the video played at the Douglas Mansion State Park.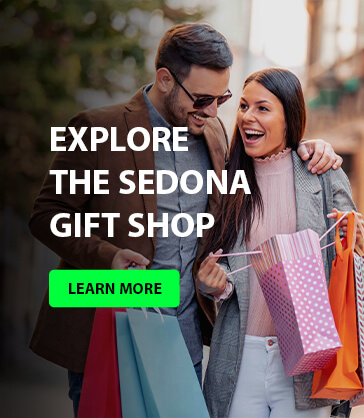 Kerry Grombacher makes his home in New Orleans now (yes, his house flooded, but it's been renovated), but he lived in Austin, Texas for many years. A self-taught musician who plays guitar and mandolin, Kerry Grombacher has fought forest fires in Oregon, worked as a field archaeologist in New Mexico, done day work on ranches in New Mexico, Colorado and California, and worked with an outfitter in Yellowstone National Park and in the Black Hills of South Dakota. Kerry, who is sponsored by Elixir Guitar & Mandolin Strings, covers as many as 50,000 miles a year traveling to concerts.
Kerry Grombacher's recordings are "It Sings in the Hi-Line," "Sands Motel," "Riding for the Brand," "Dreams of New Orleans," and "Home to the West."  Kerry's songs have been recorded by other western music artists, including The Texas Trailhands, Duke Davis, Gary Prescott, Trails & Rails, and Earl Gleason.
Cowboys & Indians Magazine said songwriter Kerry Grombacher "…is one of the West's new breed, who builds on, embellishes, expands, and updates traditional Western themes." Nalini Jones, of the Newport Folk Festival, says "Kerry Grombacher is the best kind of songwriter, with lyrics that take us on journeys to places we've never visited before, and melodies so pure and true that they seem to rise up from the plains…"
Tickets for Grombacher & the MIkells are $12 in advance, $15 at the door. Tickets are available online at showtix4u.com. Tickets are also available in Cottonwood at: Thyme & Again Cafe (right next to OTCA), Jerona Java Café, Desert Dancer; and in Sedona at: Crystal Magic, and Golden Word Bookstore. Old Town Center for the Arts is located at 633 N. 5th Street (5th Street & Main) in Old Town Cottonwood. For more information visit www.oldtowncenter.org or call 928-634-0940.