Sedona AZ (March 7, 2015) – The West Sedona School PTA is proud to host this year's Mexican Fiesta Dinner at the Elks Lodge on Thursday, March 19th from 5:00 to 7:30pm. This dinner is the main fundraising event for the West Sedona School 6th & 7th grade trip to Camp Colton in May. This event is open to the public and parking is free. The dinner costs $5.00 per person at the door. Tickets are being sold for the Chance Auction/Raffle. Call (928) 204-6720 for more information. Seating is limited. Dinner will be served on a first-come, first-serve basis.
Camp Colton is owned and operated by Flagstaff Unified School District (FUSD) and has been in operation since 1971. During this time, 38,000 children have attended Camp Colton, which is located on a 20 acre parcel of land within the Coconino National Forest on Hart Prairie. As its core purpose, Camp Colton educates children about the natural sciences and elevates their understanding and appreciation for the environment through meaningful outdoor experiences on the San Francisco Peaks.
Each 6th & 7th grade class attends the science camp for 5 days and 4 nights.For some children, Camp Colton offers a crucial introduction to the natural environment. For all children – Camp Colton awakens an excitement for learning, encourages critical thinking, promotes environmental stewardship and offers countless opportunities for self discovery and personal growth. Classes include: wildlife, botany, pond and water study, orienteering, regional history, environmental stewardship and wilderness survival skills. The curriculum, aligned with Arizona Academic Standards in natural sciences, integrates physical and health education, social studies, art education and career development objectives. Because Camp Colton's curriculum is investigative and inquiry-based, students develop critical thinking skills, practice problem solving and learn the benefits of teamwork. Learn more about Camp Colton here: www.friendsofcampcolton.org.
West Sedona School PTA president, Teresa Lamparter, states: "The West Sedona School PTA is proud to sponsor this exciting opportunity for our 6th & 7th grade students. Every year our students get to attend this incredible science camp in Flagstaff. The children really look forward to it. It makes a big impact on their lives."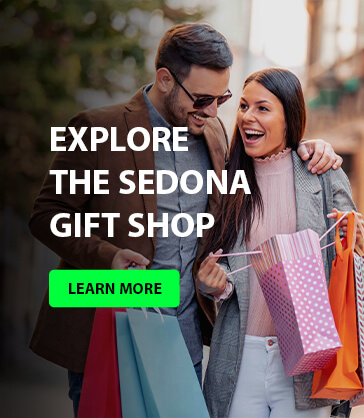 This year's Camp Colton raffle items include: Sedona International Film Festival Gold Pass 2016, 1-night stay with dinner for 2 at Enchantment Resort, 2-night stay & breakfast for 2 & Golf Package from Poco Diablo Resort, 2-night stay at Arroyo Roble Best Western Hotel, 1-night stay with breakfast at Sedona Sunset Chateau, massages, gift certificates from various local businesses, fine art, jewelry, Mexican pottery, aromatherapy items, and many more. Raffle tickets are $5 each. Participants do not need to be present to win.
Parent volunteer, Kim Edwards states: "We are so grateful for the wonderful restaurants and families that are donating food for this dinner, as well as the local businesses and families who have generously donated products and services for our raffle. There are many reasons to come have dinner with us. This is a community event that helps support the children of Sedona and their education. We are looking forward to a good turnout and lots of fun."
The Elks Lodge is located at 110 Airport Road, Sedona, Arizona.
For more information about the West Sedona School PTA, Camp Colton, or raffle tickets, please call Kim Edwards at (928) 204-6720. Also visit: www.WestSedonaPTA.com