By Robert Albrecht, Humane Society of Sedona
Sedona AZ (November 1, 2020) – At the Humane Society of Sedona, the challenges created by a global pandemic has been answered with innovation, creativity, safety, and resilience. Here are some of the protections we have initiated to make certain our returning and new volunteers will feel safe and protected at HSS. We need volunteers at the main shelter location at 2115 Shelby Drive in West Sedona and at both of our Thrift Stores. The shelter has been taking in many animals from local rescues and shelters across the state. Both of our thrift stores have reopened. We are ready to welcome back our volunteers and to welcome new ones to our family.
Whether you are returning or beginning to volunteer at the shelter, please be aware of the following immediate needs for Team 1 (Friday-Monday). We need dog walkers, cat area help, general help (laundry/dishes), socializing with the animals and office help.
Shelter Precautions:
We are open by appointment for all programs and services at the shelter. The front doors remain closed to manage the number of people entering at any given time. Potential adopters may have a meet & greet with pets they are considering adopting by appointment only. Please visit online at www.humanesocietyofsedona.org to view adoptable dogs and cats prior to calling for an appointment. We are spreading these appointments out in one-hour increments to give the staff enough time to sanitize the areas after each appointment. Our hours for the public by appointment are 10-4 daily. Dog meet & greets will be held in the upstairs outdoor play yard to avoid the potential adopters from entering the building at all unless they wish to adopt a cat. If desiring to see our cats by appointment, we will adhere to the social distancing; however, the adopter(s) will still enter the Cat Room to interact with the cats. Masks and safe distancing are mandatory.
We have been and are continuing to operate within a team system to prevent cross-exposure. Volunteers and staff can only be on one team at a time so that the team personnel do not overlap. You can come in for any shift on your team's assigned days: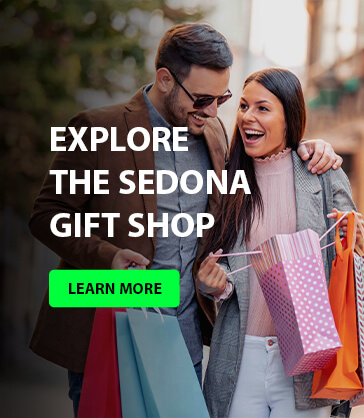 Team 1 only comes into the shelter Friday-Monday.  
Team 2 only comes into the shelter Tuesday-Thursday.

Everyone entering the shelter is required to wear a mask. We have a supply that volunteers and staff can use if you do not have your own. Studies have shown that cats in particular are susceptible. So, wearing a mask is not only for your protection, but for the protection of animals as well as other people. Please let a staff member know immediately if you need a mask.
Be prepared to have your temperature taken at the beginning of your shift. If you are experiencing any symptoms, please do not come to the shelter. Just give us as call to let us know.
We are continuing to sanitize throughout the day in addition to after each appointment. 
Everyone is required to be aware of and practice social distancing etiquette as well as vigilant hand washing. 
If you are a returning volunteer and have been away from the shelter for 30 days or more, let a staff member know when you come in for your first shift back so that we can give you a quick refresher and update you on any changes since you've been away. You can sign up for your shifts in Volunteer Portal like you normally would.
Thrift Store Precautions:
Public business hours are from 10 am to 3pm, Tuesday through Saturday for shopping and donation drop offs.
We have set up designated drop off/self-serve areas outside the stores for customers to leave donations. This promotes social distancing and ensures items are not entering the store prior to being properly sanitized.
Signage is posted at the entrance and throughout the stores encouraging customers to wear face coverings, follow directional shopping and practice safe social distancing. We will be monitoring traffic flow and occupancy levels to ensure social distancing is occurring.
We have installed Plexiglas at the registers and also created physical distancing at the check-out counter. We are also limiting the number of employees and volunteers to be at the check-out counter/register to only one employee or volunteer at a time.
We are asking customers to handle their own credit cards during transactions and to bag their own items. Employees and volunteers working the register will wear gloves and be responsible to sanitize counter, cash register, credit card machine and pens in-between customers.
All employees, volunteers and customers are required to wear a face covering and practice safe distancing. Gloves will be required at the checkout counter and will be available for employees and volunteers to use in other areas as desired.
The store is sanitized/cleaned before opening, throughout the day and after close with a strong emphasis on frequent touchpoints.
Dressing rooms are closed.
Employees and volunteers are asked to self-monitor for symptoms, and if symptoms occur, they are not to report to their shift and they are to contact the Thrift Store Manager immediately. Signage will also direct customers to not enter the stores if they have any symptoms.
At this time, the volunteer shifts available at the register are 10am to 12:30pm and 12:30pm to 3pm.
Volunteer shifts are also available for those who sort donations are 10am to 1pm and 1pm to 4pm.
If you are comfortable returning at this time, please reach out to our Thrift Store Managers directly to schedule your first shift back.
New Volunteers: All new volunteers can sign-up online at www.humanesocietyofsedona.org. What happens now is the following:
Fill out the volunteer application on our website.
Once you receive your application you will be emailed a link for Volunteer Orientation and the accompanying quiz You can complete this in the comfort of your home at your leisure.
After you complete the quiz, we will contact you to discuss your expectations for volunteering and to schedule your training. Depending on where you want to volunteer most of your training can be completed in the comfort of your home.
The next step is to start hands-on training (called shadow shifts) at the shelter or thrift stores. 
We are looking forward to welcoming all new and returning volunteers to your volunteer roles.
For additional information please call (928) 282-4679 or visit our website at www.humanesocietyofsedona.org. Our hours are 10-4 daily.