Yavapai Food Council campaigns to increase child hunger programs across the Yavapai County where food insecurity numbers are astonishing.
Verde Valley AZ (August 28, 2013) – 1 out of 3 Verde Valley children unsure of where their next meal will come from and an average of 61% on free or reduced school meals across the county. Yavapai Food Council and community partners are working together to raise funds, collect backpacks and remind the community to donate healthy kid friendly foods, for the Weekend Backpacks for Hungry Kids delivery to hungry students in our community.
The national weekend backpack program was started in 1995 in Littlerock, Arkansas based on the concern of a school nurse who was seeing large number children in her clinic tired, sick and falling behind in class because of hunger and food scarcity in their homes. She approached the local food bank and a local business to help launch the Food for Kids program, which provided food for kids discretely in bags or backpacks to take home during the weekends when school meals were unavailable. Today, this national program serves thousands of hungry children.
Lisa Hirsch, principal at West Sedona School said: "Each and every backpack is like handing a student gold. They get so excited and happy. Teachers have noticed that these children and the 18 others who receive food for the weekend return on Monday more focused on their school work, energized and have fewer behavioral problems."
Since the program's inception in 2009, over 4000 backpacks filled with food for the weekend has gone home with children who otherwise may have started school on Monday morning hungry. Yavapai Food Council, in partnership with volunteers from Christ Lutheran Church of Sedona, Jewish Community of Sedona & Verde Valley, United Methodist Church of Sedona, and Unity Church of Sedona has provided backpacks for children at West Sedona School, Big Park School, Beaver Creek and Mingus High School during the 2012-2013 school years. Each backpack provides a child with five healthy meals and three snacks for just under $6 per week.
The food for the backpacks is provided by Sedona Community Food Bank, Cornville Mission Food Bank, and Beaver Creek Food Bank. Volunteers gather each Thursday morning at the food banks to pack the food into the student's backpacks before delivering the food to the participating school for Friday distribution.
The need throughout the Verde Valley is much greater than the current program's reach. With over 4,300 students identified as hungry in the Verde Valley, last year the program reached an average of 110 students each week. Yavapai Food Council continues to seek out grants for this program, however community donations are need.
If you are aware of a hungry child that may benefit from this program, please contact the schools front desk or email Amy@YavapaiFoodCouncil.org for additional information.
How can you help?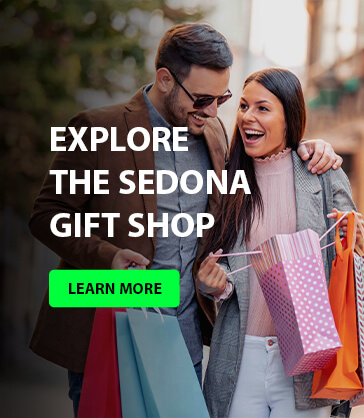 1) Your Organization can adopt a School: We need groups committed to adopting a school in the backpack program! Each school program requires a minimum of four volunteers that commit to raising $2,000 per school year and provides a team of volunteers weekly to packing and delivery of the backpacks. * In addition to the teams of volunteers coming from organizations, the program is seeking to strong individuals as back up volunteers. This may require last minute schedule changes and the best candidates should be capable of lifting 15 pounds repetitively overhead.
2) Donate new or gently used heavy-duty backpacks at the Yavapai Food Council office: Tuesdays 9am-noon and Thursday 11am to 2pm or email: Coordinator@YavapaiFoodCouncil.org to arrange the best time for drop off.
3) Individuals, businesses and organizations can sponsor a child for $200 per school year or $25 per month for 9 months through the Yavapai Food Council's website.
4) Donations of individually packages kid-friendly foods such as peanut butter, tuna, snack-size juice boxes, individually wrapped protein bars and healthy snacks are perfect contributions to the Yavapai Food Neighbors Project. For more information on how you can become an ongoing food donor for the Weekend Backpack for Hungry Kids project, as wells as other child hunger initiatives, visit www.YavapaiFoodNeighborsProject.org
Please contact Amy Aossey at Yavapai Food Council for more information on our communities Weekend Backpack program, Child Hunger in our community, volunteer opportunities, council meetings and educational opportunities.
Tax-deductible donations accepted at www.YavapaiFoodCouncil.org
Yavapai Food Council is a nonprofit 501c3 organization. We depend on your support and thank you for your passion toward eliminating child hunger.