Sedona AZ (April 8, 2016) – Uncommon Threads, Wendy the Weaver's one woman show includes a wide range of colorful fiber art techniques at The Sedona Hub (525B Posse Ground Road) on view from April 12 – May 30, 2016. The exhibit will be introduced at an opening event on Saturday, April 16, 6-8 p.m. with a dance performance by Martha Edwards presenting the creations.
Wendy, a longtime Sedona resident has installed a complete body of work including her wearable art and will be demonstrating her weaving with an on-site loom on Wednesdays from 1-4 p.m., April 20 & 27, and May 4, 11, 18 & 25.
We encourage groups of students to come visit the show and learn about textile art and being a professional artist. Home school, private, charter, and public school groups are all invited as well as the general public. If these hours don't work for you, please contact Wendy to make an appointment, by calling 928-274-7161.
Wendy began exploring textiles at 8 years old and has 40-plus years of experience creating one of a kind textile art and weaves anything from lightweight meditation and prayer shawls to large heavy wall sculptures. She weaves strips of fabric, copper, wool, cotton thread, silk; incorporates glass, beads, handmade felt; and uses seen and unseen hanging systems of iron or wood. Her art encompasses a myriad of feelings, is beautiful, comfortable, durable, and leaves the viewer with an uncommon reminder of the variety in life.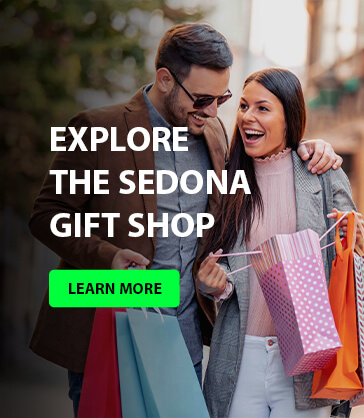 Wendy is also known as a wellness coach supporting people to live healthier happier lives. In her practice, Gently Well, she teaches meditation, various ways to approach food, eating habits and weight issues, stress management skills, and much more. For coaching, visit: www.gentlywell.com.
Martha Edwards – dancer, teacher, creator – is well known in the community for (among other appearances) her annual 'Thriller' event, as the 'Rush Hussy' for the annual Sedona International Film Festival, a dance teacher for the Artist in the Classroom program sponsored by the City of Sedona, a dance teacher for Gardens for Humanity, and is currently the Performing Arts teacher at Sedona Red Rock High School. 
Join us at the Sedona Hub at 6 p.m. on Saturday April 16th for an opening reception celebrating Wendy The Weaver and her glorious creations, some of them 'displayed' as wearable art by Martha Edwards, one of Sedona's colorful performance artists.
What: Meet The Artist Reception
When: 6-8 p.m. April 16th – art on exhibit through May 30th
Where: The Sedona Hub – 525B Posse Grounds Rd / www.sedonahub.org (previously known as the Teen Center)
Free and open to the public.