By Anne Marie Mackler, Development Director 
Sedona AZ (April 17, 2020) – When Sedona Public Library began planning its now annual Library Giving Day campaign for April 23, it was with excitement and confidence. The goal of $60,000 was set and seemed achievable considering the success of last year's $40,000 campaign, and that we had secured matching gifts totaling $30,000. We were ready!
Special guest poets and other readers had committed to participate in a day of "Pop-up Poetry." Staff and board members had added Library Giving Day GIFs, logos, and messaging to their emails. Board members had signed up to be greeters at our Library Giving Day table. We were on a campaign roll. And then the world changed, and all of our lives right along with it.
But for all of the changes, there is one thing that simply hasn't changed, not fundamentally. And that's us, Sedona Public Library. Oh, sure, the doors are closed, staff and volunteers were sent home, and we've cancelled late fees, extended holds and due dates, and postponed an exciting slate of spring programs. The parking lot is empty, and the Staff Picks shelves are actually accumulating dust.
But, in the meantime, we promise, that no matter the impact of this crisis, Sedona Public Library is here to stay. Our dedication to our mission is solid, and we're taking every opportunity that we can to better serve you during this confusing time.
We've hustled from our homes to improve, expand, and publicize all that we offer online, and to learn everything we can about how to better serve you. We're still fielding reference questions and assisting you in managing your devices. We're making use of social media in new and exciting ways. Have you seen Story Time on Facebook? Even the statue of Sedona Schnebly out in front of the building is donning a mask. (We have to keep our sense of humor! So, really, some great things never change.
And that's worth celebrating.
We are proud of being your 24/7 library. We've always been here for you beyond our open hours, but that has never mattered as much as it does now. And we trust that the community loves to invest in something they know will never fail or go away. In fact, dozens of donors have already given nearly $12,000 towards our Library Giving Day campaign to date, and every dollar is matched because of two amazing community donors who will also match the next $18,000. So, please celebrate with us, and consider making a gift online.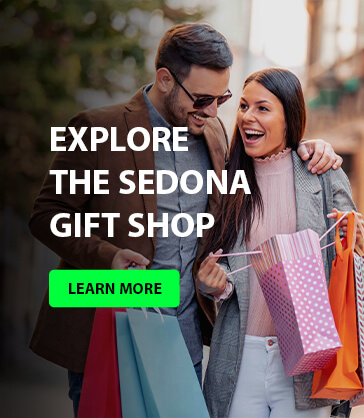 And Pop-up Poetry will survive! This celebration of Sedona Public Library and National Poetry Month is going online! We still need community members to make a brief video of themselves reading a poem. What a great opportunity for everyone while you're at home, especially local students, poets, writers, and actors! If you're interested, email me at amackler@sedonalibrary.org.
On Library Giving Day, we can all come together as champions of Sedona Public Library, a constant that is always here for you, no matter the crisis. Your gifts guarantee that we are even stronger and more prepared to accommodate the changing times and the growing need for our many critical services.
Thank you for your continued support of Sedona Public Library. As one supporter said, "This library is the best thing in Sedona, after the landscape." And we'll happily own that second place rating.
Special thanks to SedonaKind for making masks for the community, and for making a special one for Sedona.
Please take care of yourselves, and each other. Hug those you can often. We'll see you online, 24/7, and we'll see you back at the Library soon.
To make a gift, visit sedonalibrary.org/donate. For questions, please email me at amackler@sedonalibrary.org.