By Kate Hawkes – Managing Director, Sedona Hub
Sedona AZ (December 13, 2017) – Join us at the Hub on Thursday December 14th at 7pm for the next "Wdya'Got?"  Once a month musicians and storytellers gather at the Hub to share new (or rarely heard) material in an informal setting where the focus is on the performer in an intimate personal space, followed by the Zenprov Comedy team creating a long-form improv based on what just happened.
Opening the evening is music – and laughter – from Norma Redish. Originally from England, she has lived in Arizona for 25 years, moving to Sedona 6 years ago. Norma first sang out in the Country show in Studio live and sometimes at parties and a house concert. She was one of the musicians in Red Earth's production of Recycling with a Unicorn and with the Sedona's 24 Hour Theater.  She has also been seen 'opening' for Zenprov over the years. She says, "I love music that is inspirational and includes the listeners.  Love connecting with people.  Love comedy. I love singing."
Currently enjoying taking voice lessons from the wonderful Katherine LaTorraca, she still doesn't perform much in public and we are thrilled she will share her humor and talent at the Hub.
Mystic Murray Archimedes brings his unique take on spoken word and movement to the stage. A self-described autodidactic polymath (or 'self-educating renaissance man') from New Jersey, Murray currently resides in Cornville and works for ChocolaTree. He has studied communications, stagecraft, Jin Shin Jyutsu healing and competed in AZ State Poetry Slams. Among his range of activities he also hosts ecstatic dance, teaches consensus decision making and is a regular tech and handyman for Red Earth Theatre and Hub.
Of his spoken word he says, "These poems are found between moments and in the quiet corners of humanity. The words I wasn't hearing anyone else speak yet find meaningful. Reaching for the timeless experience." His short pieces of wordplay aim to invoke wonder, nostalgia, and transformation. They could be considered abstract poetry and often seem to be free-flowing, but are refined and rehearsed over time.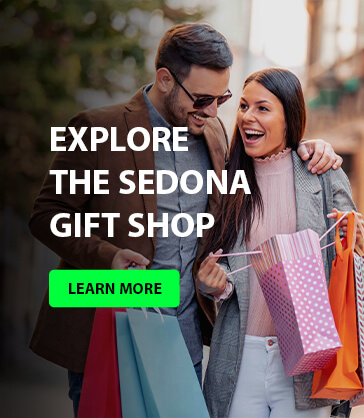 Each of these performances become grist for Zenprov's creative mill, as they jump in to connect notable bits of story and musical themes into a one-of-kind, long-form improvised theatrical performance.
Zenprov has been making Sedona laugh and creating on the spur of the moment for years. Joining us on Thursday are the creative group-mind talents of Derek Dujardin, Shaerie Richards, Shaunn Cochran, Mary Carder, Betty Testa, Chris Redish, Linda Roemer and Tom Shoemaker. The audience laughs and gasps with recognition as Zenprov re-purposes the words and stories from the previous performers in a surprising ways to explore deeper truths, themes and threads of each of the artists.
We invite you join the fun and share the energy as a series of creative, inventive, courageous performers share new work, new collaborations and ultimately new 'takes' with you.  Ask the question – Wdya'Got? and then see what it is!
What: Wdya'Got – Music/Spoken Word Performances and Improv
Where: Sedona Hub (525B Posse Grounds Rd)
When: Dec 14th  at 7-8.30pm (doors open at 6:45pm)
Suggested donation $5-$10
More information at www.sedonahub.org