Sedona AZ (November 10, 2011) – "Sedona Water Resources Through Time" will be the topic at Keep Sedona Beautiful, Inc.'s monthly Preserving the Wonder™ Speaker Series on Wednesday, November 16. The doors will open at 5:30 with appetizers provided by El Rincon Del Tlaquepaque and Page Springs wine donated by Norris and Carolyn Peterson. Wayne Ranney will begin his presentation at 5:45 pm.
The city of Sedona is beautifully situated in the north-central part of Arizona and its geologic heritage draws millions of visitors to its environs each year. Yet its location in this semi-arid part of the state also means that its beauty comes with a price – an uncertain supply of water. The rocks that hold our precious water resources have been under construction for hundreds of millions of years and their specific history determines where and how much water we have. Join geologist Wayne Ranney as he relates Sedona's water resources history through time. You will learn about Oak Creek and its springs, the vast pools of water beneath West Sedona and the plumbing of Montezuma Well.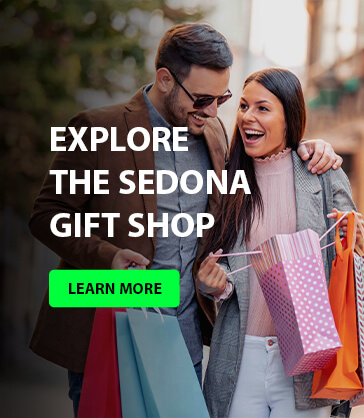 Wayne Ranney is an award-winning author, lecturer and geologist who inspires residents and visitors to the Colorado Plateau with his words and field skills. He is a former backcountry ranger and river guide in Grand Canyon National Park and attained his bachelor's and master's degrees in geology from Northern Arizona University. He co-authored "Ancient Landscapes of the Colorado Plateau," with Ron Blakely, a former college professor of his which takes readers on a virtual time machine tour across the stupendous Plateau landscape. Ranney works as a trail and international guide for organizations such as the Smithsonian, TCS Expeditions, the Museum of Northern Arizona, and the Grand Canyon Field Institute. He is a former professor of geology at Yavapai College in Prescott and Sedona. He has also authored "Carving Grand Canyon," "Sedona Through Time," and "Defining the Colorado Plateau: A Geologic Perspective."
Keep Sedona Beautiful welcomes the community and visitors alike to its free monthly Preserving the Wonder™ Speaker Series, which takes place at its historic Pushmataha Center on 360 Brewer Road in Sedona. Held the third Wednesday each month from September to June, typically beginning at 5:30 pm with wine and cheese, the speaker series presents an interesting diversity of programs relevant to the unique environment of our region. Keep Sedona Beautiful, Inc. is a nonprofit organization that, by acting through the stewardship of its members and volunteers, is committed to protecting and sustaining the unique scenic beauty and natural environment of the Greater Sedona Area. For more information about Keep Sedona Beautiful, please call 928.282.4938.