By Virginia Volkman
Sedona AZ (April 8, 2016) – Each year, volunteers donate their time and energy at Sedona Public Library in service to our community. These volunteers are among the millions across the country who are celebrated during National Volunteer Appreciation Week, observed this year from April 10 through 16.  This is a time when the Library celebrates services provided by volunteers and we also encourage other individuals to take action in our community.
The Library was founded by a group of volunteers in 1958, in donated space with three shelves of books and magazines, which also were donated. Since then, the Library has relied on the dedication of our amazing volunteers.
On Sunday, April 3, we recognized our volunteers for their contributions to Sedona Public Library and the Sedona community. Volunteer coordinator Marisol Molina planned the luncheon with a puzzle theme, the volunteers being an essential piece of the puzzle. Volunteers received certificates and pins to thank them for their service.
The monetary value of donated time from volunteers is an important consideration in our budget. As a nonprofit organization we recognize the vital contribution of our volunteers to our everyday operation: they make it possible for our library services to be available for the community in a cost-effective way.
I am so impressed by the work provided by our volunteers. Staff members over the years have agreed that Sedona Library's volunteers are the most dedicated, involved, and experienced volunteers we've ever encountered. They provide legendary service to our library patrons and staff on a daily basis. Many of our volunteers also donate time at other organizations throughout Sedona and the Verde Valley, and their commitment is outstanding.
Being a volunteer at the Library is a way to not only help your community, but also to learn new skills and make new friends. If you would like to be a volunteer with the Library, you can apply online at , or come into the Library and get an application.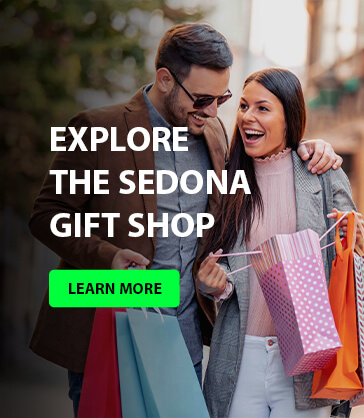 We currently have opportunities in the following areas:
Checking items in and out
Shelving
Assisting computer users
Most volunteers work two to four hours per week. Many work a regular schedule; other volunteers prefer to be on-call only and substitute for volunteers who must be away from their shift. Some volunteers work for more than one department.
Time is precious and is a valuable gift to give. It is the tireless efforts and personal involvement of the many individuals who volunteer their time and expertise that makes Sedona Public Library a community-driven venue. Our volunteers have created a family, and we invite you to join us.
Volunteering is ultimately about seeking out imaginative ways to engage in one's community. What better way is there to connect with your community and give back than to volunteer?
Thank you volunteers for all you do! Here is our 2016 Volunteer Appreciation message to you:
You're an Essential Piece. Isn't a wonderful thing that we're all different? Each of us has strengths and skills to share. And when we link our individual strengths together, we're invincible. Can't imagine us without you.