Sedona AZ (June 26, 2019) – Residents with a love of Sedona are invited to become a volunteer park ranger.
The uniformed rangers are most often seen assisting visitors in Uptown but there is much more to the volunteers. Rangers also help with community events, support city staff with park events, perform vital conservation work, and create and deliver educational programs to residents and visitors.
Sedona Volunteer Park Ranger Program Manager Bob Huggins says volunteering with the rangers is especially rewarding for outgoing, outdoorsy types. "We're always looking for people who love to work outdoors and meet new people from around the world," he says. "The rangers support our community in many ways but also tell us their service is a great way to learn more about Sedona and make new friends."
New rangers serve a probationary period, are fingerprinted and undergo a background check. Orientation and education includes visitor service training from the US Forest Service and Sedona Chamber of Commerce and Tourism Bureau, first aid training from the Sedona Fire District, and on-the-job training from veteran rangers.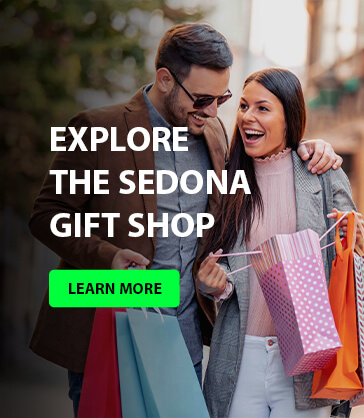 Uniforms and training are provided at no cost in exchange for an agreement to provide a minimum number of volunteer hours per month.
The Sedona Volunteer Park Ranger program is entering its 13th year, operating 7 days a week, year-round. Several of the city's rangers have been with the program since its inception. 
For more information visit sedonaaz.gov/parkranger, where you can download a ranger application packet.