Experience France in Sedona!
Sedona AZ (August 16, 2018) – For the second year in a row, Voila Tour returns to Sedona with an action packed week of cultural events. Tour founder and producer, Alain Houze explains that this year's event is a unique concept with multiple talent attending.  "Voilà Tour, is a new form of entertainment," says Alain.  "There will be music, singing, paintings, art & crafts, wine, gastronomy – share and learn from our different cultures." "Voilà Tour is fun, artistic and tasty!"
Starting off the week on Tuesday, August 21 at 3PM is "French American Movie Afternoon" featuring "La Vie en Rose" & "Moulin Rouge."  Live music performed by Frankeur, Belen Ferris and guests will sample French wines and tapenades.  This event will be held at the Mary D. Fisher Theatre and tickets are $20/$25. SedonaFilmFestival.org  (928) 282-1177).
Later that evening, the party moves to Sound Bites Grill for a private event featuring the music of CadiJo, Belen and Ze Bruno's.  SoundBitesGrill.com (928) 282-2713
On Wednesday, August 22 from 4-6PM, Reds Restaurant at Sedona Rouge Hotel and Spa will host Painter, Yves Cairoli with an art exhibition opening along with a musical performance by Gaelle Buswell and Steve.  www.voilatouraz.com.
Later that evening from 6-9 PM, Gerardo's Restaurant hosts a Mediterranean Dinner, "A Journey in Food, Wine and Music."  Sedona Chef, Gerardo and French Chef Lacroix will prepare a special Mediterranean dinner. Belen Ferris & CadiJo will entertain the audience by singing in Spanish, French, and Italian.  Tickets for this event are $100 and reservations should be made in advance.  (928)-862-4009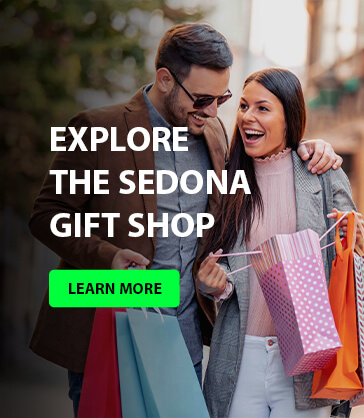 Thursday, August 23, – "From France with Brotherly Love," a fundraiser for Yavapai Big Brothers Big Sisters, held at the Courtyard Marriott from 5-7 PM.  French Music and songs by CadiJo, and Swan Vaude.  Action Painting by Cairoli.  Art by Tessa E. Food, Wine, Live Auction and more.  Tickets are $25 at AZBigs.org.
Also on Thursday, August 23, at the Mary D. Fisher Theatre, "Paris Comes to Sedona, presented by Steakhouse 89 at 7:30 PM.  Concert featuring Belen La Parisienne, Many Pribys, and accordionist Christophe Oury, Parisian Singer, Frankeur, Swan & Cheyenne, Chris' n'Lo, Slim Batteux and local Sedona guest Shondra Jepperson. Tickets are $25 at SedonaFilmFestival.org (928) 282-1177
On Friday, August 24 from 5-9PM "Voila Rock the Ranch" at the Blazin' M Ranch in Cottonwood.  Featuring the Blazing' M Cowboys & Shondra Jepperson, meets CadiJo, Chris and Lo, Cheyenne in an international music show.  Tickets for this event including dinner are:  $19.95/Children/$34.95/Seniors/$39.95/Adults +tax.  BlazinM.com
Saturday, August 25, the Voila Tour closes out the festival at Sound Bites Grill with "Dance with the French, starring Gaelle Buswel." Experience a full band, concert and dinner.  Tickets to this event are $25/$35 at SoundBitesGrill.com
"We are very excited to bring the Voila Tour to Sedona," says Alain Houze.  "It blends our culture (French) together for a fun and educational event the whole family can enjoy."