Sedona AZ (August 18, 2021) – "Voices from the Grave" pioneer cemetery walk is back this Fall in Sedona, and will once again provide a fascinating, outdoor theatrical program with costumed 'spirits', history and fun, along with some new 'seraph' surprises.
On Friday and Saturday, October 29 and 30, a limited number of fortunate ticket holders will be going back in time to meet pioneers who lived and worked in Red Rock country, and who experienced triumph and tragedy trying to carve out a life and adventure in this place we call Sedona.
These "Voices from the Grave" will be part of an open air "cemetery walk" with re-enactments by professional actors at the graveyard where many original pioneers are interred; the Cook Cedar Glade Cemetery off Airport Road. Participants will be escorted from one pioneer grave site to another for history and some hilarious or heartbreaking story telling by select "ghosts" as they recount their lives and adventures in the Sedona of the past.
The cemetery walk provides a unique experience for visitors to meet the early citizens of Oak Creek Canyon, including a mother who taught the Sedona School teacher a thing or two about school ground punishment; Sedona's first litter lifter and beloved town drunk; our town's namesake; and members of other pioneer families such as Jesse Purtymun, James Jackson, Margaret Pirtle, and midwife Nettie Van Deren.
This is not a cemetery tour, but rather a step back in time with an opportunity to meet and learn from some of Cook Cemetery's 'permanent' residents. This second annual event has added to the show a lively new 'dead' personality, additional music, and more friendly apparitions.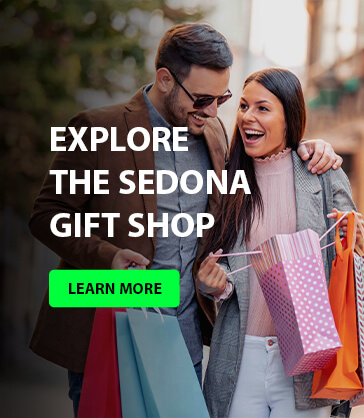 The event is hosted by the Sedona Historical Society as a fundraiser to further the preservation and maintenance of the two local historic cemeteries they own. It is also a way to introduce residents and visitors to the bravery and humor of Sedona area pioneers. "Events like this cemetery walk are important," Society president Janeen Trevillyan said, "because you don't automatically know a town when you move there. When you have an opportunity to know really rich stories, I think you should tell them, and we are the guardian of those stories and we want to share them."
Shondra Jepperson and Dev Ross, Society board members, actors, producers and singers have stepped forward to produce this event. They have conjured up a superbly talented group of other local actors to join them in these re-enactments. According to Jepperson, "One of the fulfilling parts of creating this event has been learning more about local history. These pioneers gave their lives to the community we love. It's important to take the time to acknowledge their memory." Dev Ross added, "And, who knew that some of our pioneers were truly 'real' characters?"
Board member Michele Zahner with Jepperson are securing sponsorships for the show to insure that the Society and cemeteries reap the benefit from the event that will help continue the Society's preservation mission. To date, they are El Portal Hotel, Sefton Engineering, and Sedona New Day Spa. Additional sponsorships are available by contacting Michele at 202-997-3234.
To provide a covid-safe experience, participants are limited for each show, one at 3 p.m. and another at 4:30 p.m. each day. Tickets are $25/person and must be purchased in advance. Tickets include trick and treat swag bags for each ticket holder. As a fund-raiser, tickets are not refundable and no rain date has been set. These performances will sell out, so it is advised to get your tickets early.
Tickets are now available online at SedonaMuseum.org. For more information, call 928-282-7038.