Sedona AZ (June 24, 2017) – As the city of Sedona nears the completion of its Transportation Master Plan, it invites the community to take a survey that seeks input on 14 potential strategies to improve traffic congestion and overall connectivity for vehicles, transit, bicyclists and pedestrians in Sedona.
The survey will be active until Wednesday, July 5, at which point the data and comments received from this survey and two open house public meetings will help staff gauge which of the strategies have community support, and how the community envisions the supported strategies being funded. For each of the 14 strategies, respondents will see a project description, estimated cost, anticipated benefits and tradeoffs. This is to help answer the question posed for each strategy, which is: Given all of the information presented, do you support this solution?
One of the 14 solutions and accompanying information.
"In the first survey administered in October that helped identify the community's transportation priorities, we had more than 2,000 responses. We're hoping to have just as many this time around as we wait to see which of the identified potential strategies are supported by the community and which are not," said Lauren Browne, the city's citizen engagement coordinator.
With input from the survey and open houses, a draft of the Transportation Master Plan will go to City Council later this summer, concluding the study. The open houses and survey are part of the public outreach portion of the study, and this effort is known by the tagline, Sedona in Motion. The goal of the study is to develop the city's long-range blueprint for travel and mobility which addresses the unique transportation needs of residents, visitors and commuters.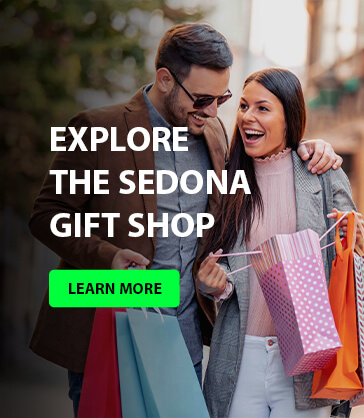 The open houses will be held Wednesday, June 21, from 5:30 to 7 p.m. and Saturday, June 24, from 10 to 11:30 a.m. in City Council Chambers at 102 Roadrunner Dr.
Take the survey at www.SedonaAZ.gov/SedonaInMotion and for more information, contact Browne at 928-203-5068 or email LBrowne@SedonaAZ.gov.