By Dick Ellis with Bill Pumphrey
Preface:
The story of Arizona Highway 179 is a classic example of how a community and a government agency, working together, can cooperatively achieve excellent results.  No one element was more important than another.  The Voice of Choice Steering Committee performed admirably and faithfully for a long period of time.  Sedona-area residents and businesses were vital to the outcome and generous in their support. The Arizona Department of Transportation, ADOT, went beyond the call of duty in many respects.  It was an honor to be part of an 'impossible task' that ended with such rewarding results. — Dick Ellis, 2017
Sedona AZ (August 2, 2017) – "Arizona's growth to the year 2000", was the subject of a special state-wide conference held in August, 1982.  In particular, experts predicted the greater Sedona, Arizona area would grow to more than 30,000 residents, coupled with high tourism.  This western city, incorporated in 1988, was already dealing with growth pains, especially visitor traffic.  The growth dialogue that started in the 1980s peaked in 2000; the Sedona area grew to over 20,000.  There was widespread agreement regarding Sedona roads that "something needed to be done".
State Route 89A was being redone south of Sedona and also scheduled for updates in town. However, the beautiful and scenic State Route 179 roadway corridor that primarily carries vehicle traffic from Interstate Highway 17 through the Village of Oak Creek to the famous Sedona "Y" intersection with SR 89A and on to Uptown and Oak Creek Canyon, had not been addressed. It was front and center on the public's mind as the new Millennium dawned.
Also in 2000, the Sedona City Council passed a formal resolution favoring the Arizona Department of Transportation plan reconstructing SR 179 as a standard five-lane highway typical of large urban areas.
"Wider, straighter and faster" as one ADOT official commented.  Significantly, in ADOT's plan, traditional traffic light control would remain on the road.  In fact, the Village of Oak Creek, the gateway, would end up with six (6) traffic lights in a less than two-mile section of SR 179, according to Yavapai County authorities, becoming a virtual "stop light" city and clearly adding to traffic congestion.  Furthermore, the proposed four-to-five-lane road between the Village of Oak Creek and the "Y" would destroy the beauty of the area and remove homes and businesses without solving the traffic problem.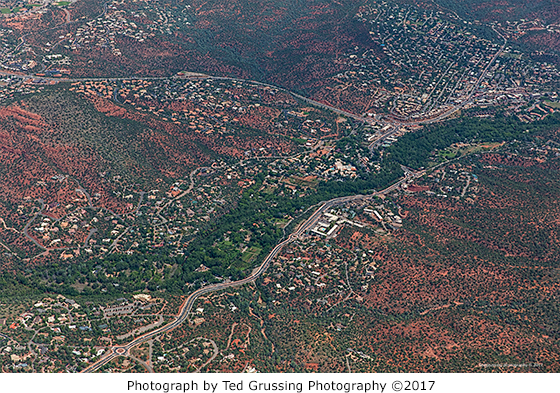 As news came out, the public, Keep Sedona Beautiful (KSB), and other local organizations and groups, challenged the ADOT and City Council standard five-lane position. Citizens were demanding input – a voice for their concerns.
Were there other reasonable roadway designs that met requirements without degrading the scenic 179 roadway corridor?
As a result of public outcry, a new organization, "Voice of Choice" (VoC) was formed following an open public meeting about the road.  ADOT and Sedona City Council were unmoved and continued to strongly support the urban style five-lane road to basically get traffic into Sedona faster.  Some locals also favored the wider ADOT road design for improved emergency vehicle access not provided by the then current single lane road. Soon after the public meeting, the new "Voice of Choice" organization was officially created and I was elected Chairman.
As the push for the new road moved ahead, at a City Council meeting, the ADOT District Engineer cited numerous traffic studies to support their road plan.  Later, when asked to do so, the Sedona Fire Department announced their support for the ADOT five-lane plan.
It was learned during this time frame that the five-lane road plan had no provisions for improved vehicle or pedestrian flow at the Oak Creek Bridge in Sedona.  Further, the provision for utility lines crossing the creek was poorly developed.
The public reacted to mounting concerns during the fall 2001 Sedona City Council elections.  The people spoke and elected a new slate of Councilors, including Ernie Strauch and me.  I became Mayor and Strauch later became Vice Mayor.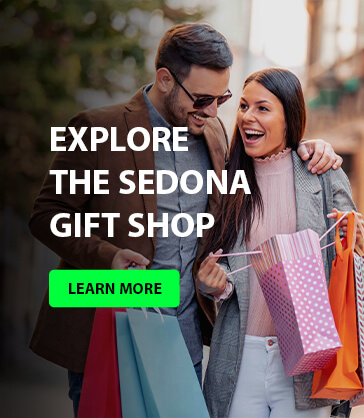 In an historic first order of business, our new City Council overturned the prior 2000 City resolution favoring the ADOT five-lane roadway.
Meanwhile, the Voice of Choice group went about obtaining public documents regarding SR 179 including ADOT communications, research and traffic data.  The referenced ADOT road studies were found to be incomplete, inaccurate and basically flawed, to say the least.
Voice of Choice then took a bold and significant step.  An independent traffic engineering expert, Walter Kulash of Georgia, was contracted to help.  A major community fund raiser was held to cover his fee and expenses.  The independent engineer appeared before City Council and set about communicating ADOT's stated rationale for their road plan and obvious failure to look at alternatives. He addressed what turned out as a very productive meeting in Phoenix with ADOT officials and VoC representatives.
Support was building for a new road plan with public input.  Through media articles and contacts with elected officials, the public continued to demand input.
At a critical time, a new ADOT State Engineer was appointed to manage the SR 179 project by Arizona's Governor following a flood of complaints about the rigid ADOT position.  It did appear to some that the Governor's intent was to placate locals and get on with the original five-lane plan. Some expressed the opinion that the State of Arizona was saying, "Don't interfere with ADOT, they know how to build roads"
Voice of Choice members influenced the road planning process, supporting the 2003 introduction of Context Sensitive Solutions (CSS), a new collaborative approach that involves all the stakeholders developing a transportation facility that fits into its physical setting.  Using the "Charrette" group process, in stages, there was a focus on core values and vision, an evaluation and formulation of planning concepts and finally, the prioritization of the road planning concepts.
The public responded by joining the Charrette groups.  Different road segments and issues were organized for the study.
Innovative and feasible solutions emerged as the groups worked with expert consultants.  Public safety was paramount in the planning vision.  The roadway footprint and character, mobility, walkability and multi-purpose uses were important considerations within the overarching principle of environmental preservation.
In 2005, well over 1000 area residents voted for one of the three final road plans. The overall CSS process set a new national standard for public-involved transportation projects, according to the Federal Highway Administration.  The new road was nationally hailed for the Charrette process and design.  Roundabouts replaced traffic lights to move traffic efficiently and more safely.  Special features included road tire noise dampened with rubberized compounds, tinted concrete for appearance, wildlife-friendly crossings and the replanting of native trees displaced by the construction.  The public access along the road in The Village was improved with sidewalks and landscaping while dramatically aiding business access for all.
The major section of the new 179 was completed in 2008.  Adjusting to the eleven (11) new Roundabouts would take time but overall a beautiful, functional and safer scenic roadway was created.  To celebrate and mark the official opening, the Arizona Governor, the Honorable Janet Napolitano, traveled the new roadway by auto.  In 2010, the roadwork was finally completed.
Unfortunately, the Uptown Sedona traffic bottle neck and parking issues had changed very little.  It would be an ongoing situation that developed into a major concern within the decade.  
Dick Ellis is a former Sedona Mayor, Chairman of Voice of Choice, former Planning Commissioner and served many years on the KSB Board of Trustees and Executive Committee.  He has served on many boards and committees in Sedona and is currently active in six organizations.  He is a veteran of World War II.