By Elizabeth Cate, Collection Development Librarian
Sedona AZ (August 18, 2017) – Will you be among the millions of Americans and international visitors watching the solar eclipse that is happening on Monday, August 21? While Sedona is not in the eclipse's "path of totality," the uncommon occurrence will still be a spectacular sight.
Sedona Public Library is one of thousands of libraries across the country that are holding solar eclipse viewing events on August 21. Along with nearly half of the libraries in the U.S., we'll also be distributing free eclipse glasses. The importance of wearing certified solar glasses to watch the eclipse cannot be overstated. Here are some words of warning from a Wikipedia article on solar eclipses:
"Looking directly at the sun, even for just a few seconds, can cause permanent damage to the retina of the eye, up to and including blindness. Viewing the sun through any kind of [unfiltered] optical aid (binoculars, a telescope, or even an optical camera viewfinder) is extremely hazardous and can cause irreversible eye damage within a fraction of a second."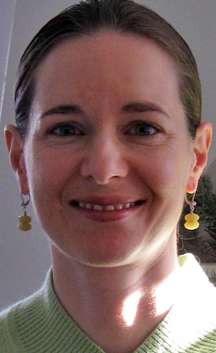 The Library will be giving out dozens of pairs of free solar glasses to watch this event safely. Additionally, the Sirius Lookers astronomy club will have binoculars with solar filters on hand for a closer look. Since the supply of solar glasses is limited and will be distributed on a first-come, first-serve basis, viewers are advised to be at the Library in advance of the eclipse.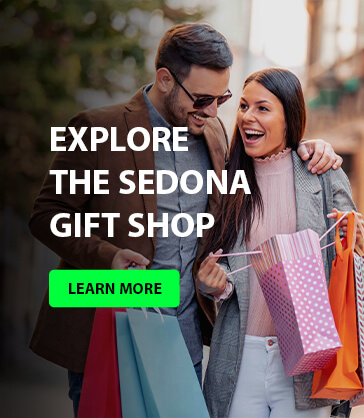 The eclipse viewing event starts on Monday morning at 9 a.m. in the Library's parking lot. The full duration of the eclipse is nearly three hours long, from around 9:15 to noon, with peak coverage occurring at 10:34 a.m.
Courtesy of NASA, we'll also be live-streaming the eclipse throughout the day in the Quiet Study Room. Drop in to view the event from the unique perspective of NASA's spacecraft and personnel—including the astronauts on the International Space Station.
To tide you over until the next total eclipse, taking place in 2024, explore the Library's astronomy resources, like "Astronomy" magazine or a book such as the recently published "American Eclipse," by David Baron, an account of the 1878 total eclipse and the scientists who made the arduous journey west to observe it. Check out a Culture Pass for the Lowell Observatory in Flagstaff, or attend a meeting of the Sirius Lookers astronomy club, which convenes monthly at the Library.
Sedona Public Library is a 501(c)(3) charitable nonprofit organization. We are grateful for the support of the City of Sedona, Yavapai and Coconino Counties, businesses and foundations, and individuals like you. Your tax-deductible donation may be sent to: Sedona Public Library, 3250 White Bear Road, Sedona, AZ 86336 or can be made online at www.sedonalibrary.org.