Sedona AZ (February 13, 2018) – Michael Colpitts displays the radiant joy and passionate energy of his mixed media paintings at Sedona's City Hall, now showing through the end of April. Save the date to meet and greet him at his reception on Wednesday, February 21 from 4-6 pm in the Council Chambers.
Originally a pilot for TWA, Colpitt's decided to pursue an unpredictable adventure, packing up and moving to Ibiza, Spain from 1975 to 1982. His extensive travels continued eventually taking him to India, where he began studying spiritual teachings. It was here that he met his wife Sumati, a ceramics artist. Now a proud Sedona resident, his adventures are reflected in his artwork.
Colpitt's employs a wide variety of techniques and materials in his mixed media paintings including: the use of gesso, fabrics and papers, light charcoal, modeling paste, grog, sand, thick oil colors, acrylic washes and transparent oil washes. The result are paintings with incredible depth and allure. Guided by instinct, he imbues his pieces with an undeniable sense of ebullience and a strong sense of motion.
He is inspired by a multitude of things from; the freedom of flight he experienced as a pilot, to the natives of the North African deserts, to the beauty of natural structures. More than anything his artistic intention involves a connection with his audience. "There's a quality of suggestion without definition, which creates feelings and emotions allowing space for the viewer's own personal and unique interpretation," Colpitts says.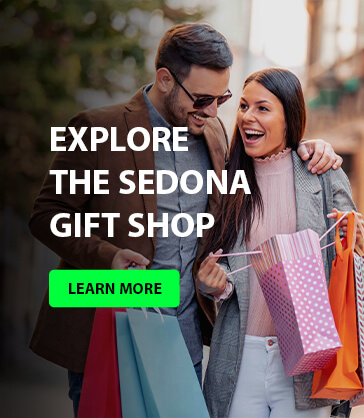 Nancy Lattanzi, Arts & Culture Coordinator says, "I was thankful to literally stumble upon Michael during Open Studios, where he was painting on the floor and deeply engaged in his creative zone. Fortunately Angela Palmer brought me into his closed studio at Creative Gateways to introduce us. When I walked in and saw his large paintings alive with color and texture, I knew I had to invite him to show his work at the City. Michael's exuberant paintings match his joyful personality. I hope the public can make time to visit this bright and colorful exhibit."
Colpitt's work has been shown in Barcelona, Ibiza and Manises, Spain, as well as Sun Valley, Idaho and Marin County, California. To view more of his paintings and see his working studio, visit Creative Gateways at 45 Birch Blvd in West Sedona, where he is a resident artist.
This exhibit is located in the Council chambers and the gallery in the Vultee conference room, City Campus, at 102 Roadrunner Drive. To make an appointment for best viewing time in the City Hall Art Rotation Program, please call Nancy Lattanzi at 928-203-5078, or email NLattanzi@SedonaAZ.gov.