Sedona AZ (October 27, 2021) – Guest pianist Jeffrey Swann will perform George Gershwin's Rhapsody in Blue with the Verde Valley Sinfonietta, under the direction of Music Director Kevin Kozacek, on Sunday, November 7th in the Sedona Performing Arts Center at 2:30 PM. Jeffrey Swann enjoys an international performing career, which has taken him throughout the United States, Europe, Latin America and Asia. He won first prize in the Dino Ciani Competition sponsored by La Scala in Milan, a gold medal at the Queen Elisabeth Competition, a bronze medal at the Van Cliburn Competition, and top honors at the Warsaw Chopin, Vianna da Motta and Montreal Competitions, as well as the Young Concert Artists auditions in New York City. His large and varied repertoire includes more than 60 concertos as well as solo works ranging from Bach to Boulez.
In addition to presenting lecture/recitals worldwide, Mr. Swann has performed with the symphonies of Cincinnati, Pittsburgh, Seattle, Indiana, Dallas, Saint Louis, Phoenix, Houston, Lexington, Baltimore and Minneapolis; and in Europe with the orchestras of Rotterdam, The Hague, Belgian National and Radio, Santa Cecilia, La Scala, Maggio Fiorentino (Florence), RAI Turin and Rome, Südwest Rundfunk, Bayerischer Rundfunk, the Prague Philharmonic, Radio France de Montpellier, and the London Philharmonia, among many others. The conductors with whom he has performed include Zdenek Macal, David Robertson, Esa-Pekka Salonen, Marek Janowski, William Steinberg, Kazimirz Kord, Myung-Whun Chung, Roberto Abbado, Riccardo Chailly, Daniele Gatti and Leonard Slatkin.
Jeffrey studied with Alexander Uninsky at Southern Methodist University and with Beveridge Webster and Adele Marcus at The Juilliard School, where he received his B.M., M.M. and D.M.A. Degrees. He is currently Professor of Piano at New York University and the President's Distinguished Artist-in-Residence at Northern Arizona University, where he was recently awarded an Honorary Doctorate.
In addition to the Rhapsody in Blue, Maestro Kozacek has programmed an attractive mix of musical selections including Aaron Copland's An Outdoor Overture, Samuel Barber's First Essay for Orchestra, Op. 12, Ralph Vaughan William's The Lark Ascending, and William Grant Still's Wood Notes.
The November 7th concert begins with Aaron Copland's An Outdoor Overture, which was commissioned by and dedicated to the High School of Music and Art in New York. The world premiere performance was conducted by Alexander Richter on December 16,, 1938. Composing for young performers was always close to Copland's heart. He wanted to play a role in introducing good contemporary music to young players, and as Elliot Carter wrote in a review, "Its opening is as lofty and beautiful as any passage that has been written by a contemporary composer. It is Copland in his prophetic vein. . . never before has he expressed it so simply and directly."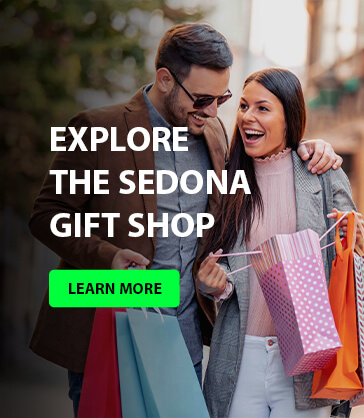 Rhapsody in Blue was written and performed by George Gershwin on February 12, 1942, as part of a concert titled, "An Experiment in Modern Music," in Aeolian Hall in New York City. The work, commissioned by bandleader Paul Whiteman, combines elements of classical music with jazz, and became Gershwin's most popular work, as well as a key composition that defined the Jazz Age. An American Heritage magazine article suggested that the famous opening clarinet glissando has become as instantly recognizable to concert audiences as Beethoven's 5th.
Samuel Barber's First Essay for Orchestra, Op. 12 was first performed by Arturo Toscanini with the NBC Symphony Orchestra on November 5, 1938, in New York in a radio broadcast concert which also included Barber's Adagio for Strings. Toscanini also performed the music on January 24, 1942, in a special War Bonds performance. Barber invented the "essay" form himself, and when asked why he chose this title, with its literary origins, referred listeners to the Oxford English Dictionary. It defines "essay" as "a composition of moderate length on a particular subject…more or less elaborate in style though limited in range."
The Lark Ascending is a single-movement work by Ralph Vaughan Williams that was inspired by the 1881 poem of the same name by George Meredith. Its subtitle, "Romance" was a term the composer used for slow, contemplative music. Vaughan Williams uses the violin to denote both the bird and its flight while the orchestra represents the unfolding of the landscape beneath. Kin (Desmond) Siu, principal second violinist in the Verde Valley Sinfonietta, will be the soloist for this selection.
Wood Notes, composed by William Grant Still, is a four-movement orchestral Suite inspired by the composer's love of nature, and K. Mitchell Pilcher's poetry. The work premiered on April 22, 1948, with the Chicago Symphony, conducted by Arthur Rodzinski. Wood Notes is dedicated to one of Still's Oberlin instructors, F.J. Lehmann. The "Dvorakian" colors reinforce and enhance the pastoral mood, along with Still's impressionistic textures.
This concert is co-sponsored by: Neil and Mary Pope, Scott Kummerfeldt and Mary Morris, and Peter and Kathy Wege. Discounted tickets are available on the Sinfonietta website: VVSinfonietta.org. Masks are recommended. Tickets at the door are available with surcharge.