By Robin Layton
YBBBS Marketing Director
Cottonwood AZ (June 25, 2018) – Thirty-two women of the Verde Valley and Sedona gathered recently at the Blazin' M Ranch with a special purpose in mind.
The Yavapai Big Brothers Big Sisters Women of Influence is a community of female leaders who advance the YBBBS mission through a focused investment of time, talent and treasure by engaging women locally. YBBBS provides children facing adversity with strong, professionally supported one-to-one relationships that change their lives for the better.
The Women of Influence are dedicated to eradicating the list of the 200 Waiting Little Sisters and Brothers in Yavapai County. Launched in Prescott in 2017, the initiative has expanded to the Verde Valley and Sedona, where many children are waiting for a caring adult friend to spend time with them.
"The Blazin' M Ranch event was a historic night for Yavapai Big Brothers Big Sisters and I am very proud to launch this powerful initiative in the Verde Valley," shared John McTurk, YBBBS Verde Valley Executive Director. "I believe that bringing strong and driven women together will be the answer to reaching our mission of making sure that every child in Yavapai County has the opportunity to have a Big Brother or Big Sister."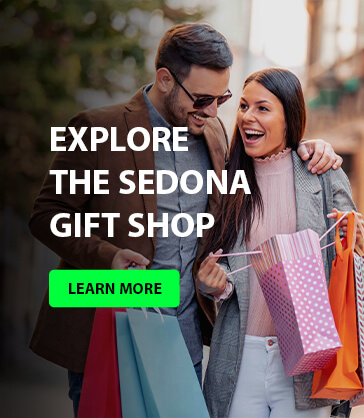 The Women of Influence bring about positive change by personally sponsoring one to four matches, based on their membership level. They also network within their own influential circles to raise funds, as well as recruit volunteers to be Big Brothers or Big Sisters.
Lori Mabery, owner of the Blazin' M Ranch, and Beverly Copen, local entrepreneur, are co-chairs of the group.
"I am honored and thrilled to serve as co-chair for the Women of Influence Initiative in the Verde Valley," said Mabery. "Becoming aware of the tremendous need in our local community for matching deserving children who desire a Big in their lives for nurturing and guidance, inspired me to get involved. With this unique and powerful new initiative, our mission is to reach out, educate and compel others in our community to make a difference, and I am so excited to help lead this effort."
Copen shared, "As I have been an entrepreneur most of my life, I know how to recognize challenges or problems and find solutions. I see 'needs' as 'opportunities.' We are in the early creative phase of an initiative that truly will benefit the lives of over 200 youngsters in the county, who are dreaming of having a guiding light in their lives. To me, this bold initiative is all about choices, options and making a difference."
Honorary Chairperson of the Prescott Women of Influence, Dr. Billie Orr, and several of the members of the group, joined the gathering.
Blazin' M Ranch hosted the event, complete with a dinner and theatrical performance of "Hot Flashes on the Trail."