Clarkdale AZ (September 26, 2015) – Flying high at The Mescal Canyon Retreat in Clarkdale, the Verde Valley Leadership (VVL) celebrated its 10th anniversary and launched its 10th class with its customary two-day kickoff retreat.
VVL Board President Kathy Wombacher says, "We are excited to begin the year-long journey with this new VVL class. Our participants comes from many walks of life, from CEOs to attorneys, individuals aspiring to become leaders or those just starting their leadership careers. We've also trained people with their doctoral degrees in the sciences who were given leadership responsibilities without any previous leadership background. All communities in the Verde Valley have representatives in the pool of VVL graduates. Current and future leaders from throughout the region are welcome to apply." Ms. Wombacher, Graduate, Class IV is leading the group this year.
The Filardo Group, for the 10th year in a row is conducting the leadership retreat. Al and Jodie Filardo, two of six Founders of VVL are educated, trained and certified in their fields of organizational development, coaching and economic development and have practiced and applied their leadership skills both in public and private entities in multiple cultures around the globe. Their degrees are from Stanford, ASU, and The University of San Francisco.
"This is not a 'sit-and-listen' program," says Jodie Filardo. "During the kickoff retreat, the class members actively participate. We all have a lot of fun! It is a 'learn-and-apply' environment. We use actual cases encountered in the field to reinforce learning. The participants work with one another to analyze cases relevant to topics they are studying and then present their findings back to the rest of the class."
Upon completion of the two day retreat, the rest of the program consists of a Presentation Skills Course, field trips, shadowing days, and issue days organized by the participants to explore community issues such as education, economic development, criminal justice, and other regional issues.  Per Lana Tolleson, President and CEO of the Cottonwood Chamber of Commerce, "As a graduate of Class V, I've had a chance to reflect on the benefits of Verde Valley Leadership. Not only did I learn leadership skills, but I also joined a network of engaged community leaders.  I would highly recommend Verde Valley Leadership to anyone wanting to get more involved in our wonderful community and meet some really awesome people."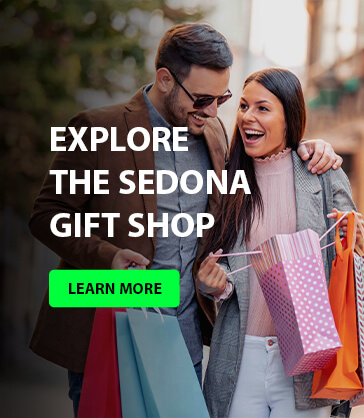 Two of this year's participants illustrate the wide spectrum and diverse backgrounds of those who attend the Verde Valley Leadership Program. On one hand you have an experienced entrepreneur and company president who is looking to learn more, and on the other is a young, motivated professional aspiring to be a future leader.
Norela Harrington, President, Bent River Machine shared these thoughts about VVL.  "The information being shared is valuable for businesses or entrepreneurs seeking to improve the performance of their companies.  Personally because of wanting to start a new company, this interaction helps with establishing focus for my new venture, understanding good resources, and with networking available in the Valley."
Brandon Echols with APS offered these thoughts, "The VVL Retreat was therapeutic for me.  Creating my VMGO (Vision, Mission, Goals, and Objectives statements) allowed me to dig deeper and really look at myself personally and as leader."
With the graduation of Class X, VVL will have graduated over one hundred people from around the Verde Valley. Graduates remain involved in the organization as board members or program advisors for new participants. In addition, many become valuable members of a host of organizations throughout the Valley, giving back to our communities.
Anyone interested in enrolling in the Verde Valley Program, please contact Ellen Yates, Graduate, Class V and President Elect of VVL at VVLPresidentElect@gmail.com for more information.