Cottonwood AZ (July 29, 2015) – Animal supporters from across the valley showed up in great numbers to support the homeless animals at the Verde Valley Humane Society (VVHS) on Sunday, July 19, 2015. The shelter hosted the Third Annual Birthday Bash with tours of the facility, free food, kids' games, kissing dogs, live music by Harpy Trails, raffles and a silent auction. Along with the fun, the celebration raised a record $11,660. "This money is critical to the care of the dogs and cats at the shelter." said Manager Angie Hare. "Most of it will be dedicated toward medical expenses. We partner with six local veterinarians who provide the bulk of the medical care for our dogs and cats. Costs include vaccines, emergency vet care and especially the spaying or neutering of every animal that is adopted from here. The funds will also support daily animal care and the upkeep of their living quarters."
The Birthday Bash was sponsored by the Heart of Healing Therapeutic Massage Center in Cornville. Yavapai Radio Ad sponsors were: Airpark Animal Hospital, Trophies Unlimited and Z Painting.  Many local businesses and individuals contributed to the event by way of food and prizes for our silent auction and raffle and helped it make it so successful.  Several supporters pulled out their checkbooks to donate significantly to the VVHS during the celebration: Carla Elizabeth, in memory of her late husband, Dr. Patrick Siner; and the Reverend and Mrs. Jack Bryan.  Jim Waltermire and Tessa Unwin purchased a wine barrel painted by local artist Ellen Dahlberg Roberts. In a surprise move, Diane Randel, winner of the 50/50 raffle, donated her winnings to the shelter.
The festive occasion gave local citizens an opportunity to enjoy the attractive facility and interact with pets looking for new homes. "Our Humane Society is a non-profit organization." Said Board Treasurer Michelle Lloyd. "Many people think we are supported by taxes, which is not the case. Our funding comes primarily from donations and from fund-raisers such as this marvelous party." Board President Michelle Masters enthused about the turn-out as she assembled and distributed free hot dogs to the crowd. "We love our community. It is so encouraging to know that when the chips are down, people will turn up to help! This Birthday Bash is a fun way to blend fund-raising with community involvement." Attorney and Board member Sebrina Shaw wielded her camera (Sidebar Photography) as she recorded the gaiety: kids winning prizes, people selecting raffle and Silent Auction offerings, dogs and cats seeking adopters, families munching on donated goodies and much more. "It's an honor to volunteer my time on behalf of the animals and capture their beauty in my photographs. There is no doubt that good photos help boost adoptions. Today's absolute favorite was ChaCha, the kissing Chihuahua." In addition to soliciting for Silent Auction items, Board Members Tara Zingali, Michelle Newman and Karla Horn assisted with personalized tours and general upbeat support. The VVHS Board of Directors is a non-paid, totally volunteer group.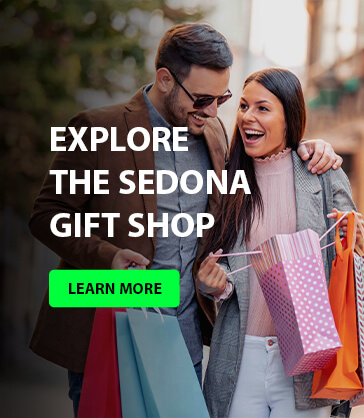 "This event could not have been accomplished without the planning and hard work of our volunteers and staff," said Hare. "Many of the shelter staff are working for free today to support the animals in their care. There is no better indicator of high morale than that." Volunteers were visible throughout the facility during the Birthday Bash, conducting the raffles and auctions, games and tours. The VVHS boasts over 100 active volunteers who donate hundreds of hours to the shelter each week. "This organization depends on our volunteers." said Masters. "We appreciate them more than words can say. It's gratifying to see them working hard and enjoying the day along with our guests!"
If you would like to become a supporter, partner or volunteer of the Verde Valley Humane Society, please call or stop by the shelter – Monday through Saturday, 10-5 pm. 928-634-7387. Visit the website or donate at Verdevalleyhumanesociety.org and participate in daily events via the popular Facebook page at Verde Valley Humane Society.