Sedona AZ (August 28, 2018) – More than 30 years ago…
the United Nations General Assembly took an important step in promoting the idea that everyone deserves a decent place to live by declaring that the first Monday in October would be World Habitat Day. World Habitat Day brings awareness that:
Every one of us deserves the opportunity for a better future.
A decent place to live can remove barriers to opportunity, health and success that might have been part of a family's life for years, and in many cases for generations.
In recognition of this eventful day, this October 1, Verde Valley Habitat for Humanity will celebrate the formal launch of their Sedona Townhome Build of a triplex of town-homes at their Peach Lane site. Jim Lawler, President of Lawler Construction and long-time Habitat volunteer, is leading the construction project.
The Sedona build project began in 2013 with Ron & Linda Martinez, of Shrader Martinez Construction, who have championed for years, the need for affordable workforce housing in Sedona. With the purchase of the Peach Lane lot in 2013, and the current need for workforce housing in Sedona being so great, timing for this project couldn't be better.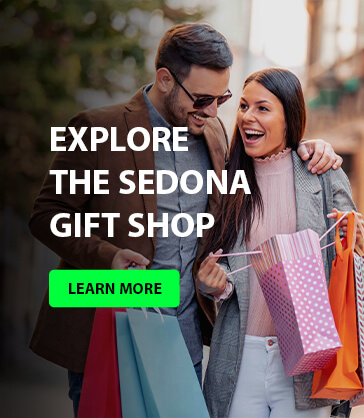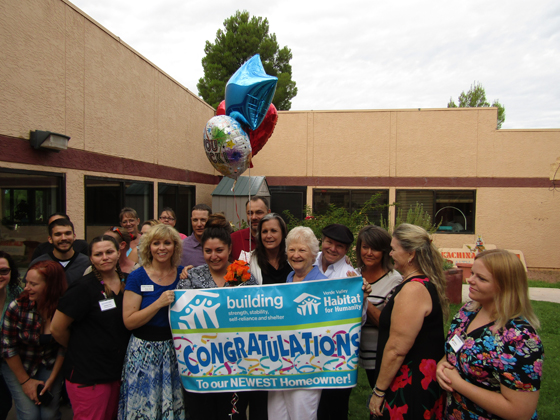 Verde Valley Habitat for Humanity also celebrates the selection of the first homeowner to their homeownership program for the Sedona build, Yeni Caballero. Yeni was treated to a surprise by the Habitat Homeowner Selection Committee, Tania Simms Executive Director, and VVHFH staff on August 16th with the biggest and best surprise of her life; HABITAT HOME-OWNERSHIP. One of the three town-homes, being built in Uptown Sedona, will be purchased by Yeni Caballero for herself, young daughter, and elderly mother.
For Information about the Habitat Home Ownership Program Visit: https://www.vvhabitat.org/projects/apply-for-a-home/
For information about World Habitat Day visit:
http://www.habitat.org/whd