Open Range Issues Noted
Cornville AZ (April 12, 2018) – Ranch hands from the Apache Maid Ranch, based in Cornville, Arizona, ran cattle during the day of April 7 from the west side of Cornville Road to the east side of Cornville Road for grazing purposes. Because not all cows were transferred over to east side of the road during the day, there was distress among the herd causing the mother cows to knock down or jump portions of the fence in an attempt to get back to their calves on the other side of the road. 
The initial call came into YCSO on April 7, 2018, around 8:30 pm, regarding black cows in and along Cornville Road between mile marker 8-11. No cows where located after searching for 20-30 minutes.
At 9:45 PM, deputies were dispatched to the same area regarding 3-4 black cows roaming in the roadway. While deputies were attempting to move them off the roadway, a passing motorist informed them of a collision between a van and a cow near mile marker 9. Deputies contacted the driver and saw the front end of her van had been smashed and the windshield shattered. The cow was dead. The driver was not injured.  
While deputies conducted traffic control due to a lane closure pending arrival of ranch hands and a tow truck, another collision occurred involving a cow and vehicle nearby on Cornville Road. This was a minor collision with little damage to the vehicle and non-life threating injuries to the cow who ran off.  
At 1:45 AM on April 8, 2018, a third cow vs. vehicle collision occurred around mile 9 on Cornville Road. This collision involved a small truck headed towards Cornville and one black cow. There were three male occupants inside of the truck during the time of the collision. After the cow was struck, another passing vehicle struck the cow again. The cow was pronounced dead at the scene. The second vehicle involved was not damaged. Fire personnel arrived on scene to check on the occupants involved in the incident. All were treated and released. Apache Maid Ranch personnel were contacted again regarding the latest collision.
A fourth and final collision involving another cow and vehicle took place a short time later. This vehicle was heavily damaged on the passenger side quarter panel. The woman driving worked for a local newspaper delivery service. Fortunately, she did not sustain any injury, but was just shaken up. She told deputies that while driving on Cornville Road, she noticed the emergency lights and then suddenly realized a black cow was in the roadway and collided. The cow ran off and she thought it best to continue towards the emergency lights and contact deputies to report the incident.
Fortunately, none of the drivers and passengers involved required hospitalization.
Additional deputies arrived and traffic control points were set to prevent further collisions and allow ranch hands to reunite all cows into common area.  
OPEN RANGE –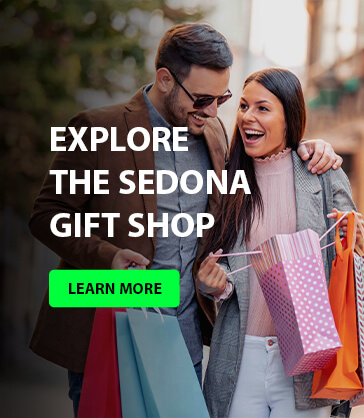 Yavapai County falls under the Open Range concept – see definition below. Yavapai County has no 'No-Fence' districts which means the Open Range concept applies throughout the County and the liability from a collision causing the death of an animal will likely rest with the driver.
In a No-Fence district, liability generally falls on the livestock owner. (See ARS 3-1422. Publication of order forming no-fence district – The order of the board of supervisors that a no-fence district be formed shall be published once each week in a newspaper published in the county for four successive weeks, and from and after completion of the publication, no fence shall be required around the lands in the no-fence district, and it shall be unlawful for livestock thereafter to run at large in the district).
If a residential property owner does not live in such a district, the property owner is required to fence out livestock on their land using a 'lawful fence' – see below for details.
What is "Open Range"? (reference Arizona State Land Department at .
This question is frequently asked by motorists involved in automobile accidents with livestock on a roadway, or by owners of private land in rural subdivisions whose ornamental plants are eaten by livestock from adjoining State Trust grazing land.
The answer is not easily found. The Arizona Department of Agriculture's Arizona Revised Statutes, Title 3, Article 8 (No-Fence Districts), contains nine separate statutes that comprise the open range laws of the State. A motorist who has been involved in an accident and wants to know if a particular location is "open range" should contact the County Board of Supervisors. The Board of Supervisors is the entity that has the authority to designate No-Fence Districts. If an area is not within a No-Fence District, it is open range. The Board of Supervisors keeps the records for such designations. (ARS 3-1421-1422).
The landowner who is concerned with livestock damaging plants and other private property, has an obligation to fence his/her private land with a lawful fence to keep animals out. Having a lawful fence is necessary in any action to recover damages due to trespassing animals. (ARS 3-1427).
Further detail here: http://www.pinalcountyaz.gov/bos/cob/Documents/Open%20Range%20Law.pdf
YCSO staff is working with Apache Maid ranch staff to mitigate the issues which includes secure fencing and signage along roadways in these grazing areas.