Forest Service seeks public input and comments
Sedona AZ (February 16, 2017) –  In an effort to manage sanitation issues within the Fossil Creek Wild and Scenic River, the Coconino and Tonto national forests are proposing to replace temporary porta-potties with permanent vault-style toilets for human health and safety and for resource protection.
The public is invited to comment over a 30-day period, Feb. 15 through March 17, 2017, on the project's proposed action. This proposed project would provide up to nine vault toilets. In addition, minimal road maintenance is proposed to allow visitors access to toilet facilities. For the complete description, see the project webpage at https://www.fs.usda.gov/project/?project=51085.
This interim measure is needed while a comprehensive river management plan continues to be developed for the Fossil Creek river corridor. Since 2011, the Forest Service has implemented several interim management measures at Fossil Creek, including a seasonal reservation system in 2016, to manage use and protect resources.
In recent years, Fossil Creek has experienced a dramatic increase in recreational use, which has impacted its natural and cultural resources. Fossil Creek Wild and Scenic River is the only intact perennial system with continuous flow without any water diversions in Arizona, creating an opportunity for river-based recreation that necessitates adequate toilet facilities to protect natural and cultural resources.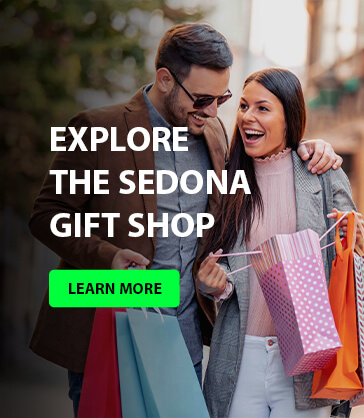 Operational considerations question the ability of porta-potties to function properly, especially in light of misuse they sometimes receive, as the only means of sanitation in Fossil Creek. Porta-potties fill quickly with sewage on weekends and holidays, resulting in people going to the bathroom in or near the water. In the most extreme cases, porta-potties have been purposely pushed over often rammed by a vehicle, which closes needed toilet facilities for days until they can be repaired or replaced. Forest Service managers view the proposed precast concrete vault toilets, to have a stucco-style finish and cedar shake roof, as a sustainable sanitation option to replace the existing temporary facilities.
Comment Submission: Please submit comments in writing, through one of several methods:
E-mail to comments-southwestern-coconino-redrock@fs.fed.us (subject line "Fossil Creek Toilets").
Mail to Coconino National Forest, Attn: Fossil Creek Toilets, P.O. Box 20429, Sedona, AZ 86341.
Fax to (928) 203-7539.
Deliver in person to Red Rock Ranger District Office, 8375 State Route 179, Sedona, AZ 86351.
Comments received in response to this solicitation, including names and addresses of those who comment, will be part of the public record for this proposed action.
Fossil Creek Location: Fossil Creek is located in central Arizona, approximately six miles west of Strawberry. On the Coconino National Forest, the area is accessed from State Highway 260 on Forest Road (FR) 708 near Camp Verde. On the Tonto National Forest, the area is accessed via the Fossil Springs Trailhead.