By Virginia Volkman, Library Director
Sedona AZ (April 22, 2016) – Sedona Public Library is well into this fiscal year budget, and now plans must start for the next budget year, which begins in June.   If you were planning your own budget, how much would you allocate for the purchase of books, DVDs, newspapers, and magazines? If you visit the Library on a regular basis, you can skip that exercise and leave it to us.
There's an easy way to calculate what it would cost you, though, if you had to budget for the services that the Library provides for you. Visit the American Library Association website at www.ala.org and put the word "calculator" in the search box. Then go to the Library Value Calculator.
If you borrow just a single book at an estimated amount of $17, a magazine at $5, a movie at $4, an audiobook at $9.95 and also use a library computer for just an hour ($12), the calculator tells you that the Library has a value to you of $47.95. A typical library patron might check out five movies during a visit and is back the next week to do the same. If it's a weekly habit, that's a $1,040 value.
In fiscal year 2015–16, the Library is allocating $114,500 for the purchase of books, newspapers, magazines, DVDs, CDs, and electronic resources. Combine that purchasing power with the quality donations that arrive each day and are added to the collection, and residents and visitors have a big and varied group of new items from which to choose.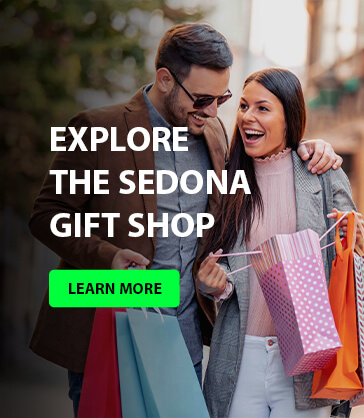 Don't forget to calculate the value of library programs, Culture Passes, and other services. Each program you attend is worth $15, according to the Library Calculator—a value of $780 if you attend just one program a week for a year. Check out a Desert Botanical Garden Culture Pass to view the Sonoran Light special exhibit, and you can save nearly $100 on admission for two.
From these few examples, it's clear how valuable Sedona Library can be to you—and the more you use the Library, the more money you save. But did you know how valuable community support is to the Library? Local residents and visitors are often surprised to learn that Sedona Public Library is a private library that contracts for services with the City of Sedona and the two counties within which the town resides. The Library receives basic operating funding from these entities, as well as support from the Friends of the Library, but we depend on the support of donors to enhance our services, maintain our facility, and keep up with rapidly changing technology.
Balancing a budget can be challenging. The Library is here to help you balance your budget by providing free services throughout the year, and we thank our donors for making these services possible.