By Tommy Acosta
Sedona, AZ — Every singer has this in common — whether you sing in the shower or on a stage, you always want to sing better.
Are you a singer in a band and just want to improve? A karaoke aficionado or a housework singer? Sedona Diva Shondra Jepperson has a plan for you!
This professional local Sedona performer and singer has created a new program titled "Unlock the Singing Superstar in You," a program designed to make you confident enough to perform anywhere.
"Now that you're at a certain age you might be asking "What IF," Shondra said. "What if I had pursued singing? What life would I be living now?  Well, that's water under the bridge and it's time to step into your singing dreams once more."
She hopes to provide a "second chance" for those who have always wanted to sing but never were able to because life had other plans.
She believes that once one finds their voice, they open the door to the unrealized possibilities at their fingertips. 
"Maybe it's singing at your friend's wedding, a family bar mitzvah or just for fun," she said.
You'll never know unless you give it a go. And giving it go can be fun!
"Who knows? Anything can happen. It may open the door to a new profession or maybe it's just the satisfaction knowing that you can sing anywhere, anytime, anyplace and know, "I got this!"
Shondra is a Juilliard Alumni who's been and still is making a living as a singer entertainer and vocal coach for the past 45 years. 
She performs throughout Greater Sedona, Phoenix, and has won international & national awards for songwriting. She not only plays in bands but also has co-written and starred in plays and musicals.
"I've sung in every possible venue including having my own shows in Vegas and Reno, in every combination of bands in every genre from Rock, Country, Blues, to Show tunes," she said. "In the beginning I had the naysayers. I overcame them because I loved it, and I knew I had a voice."
She believes that her video online coaching program will rekindle one's desire to sing and provide the confidence to perform in public by improving one's vocal technique and power.
"You'll learn how to move through stage fright, build your confidence, voice and gain stage presence," she said. "It's time to fulfill your musical dreams. Let's get started on YOUR voice. If not now…when?"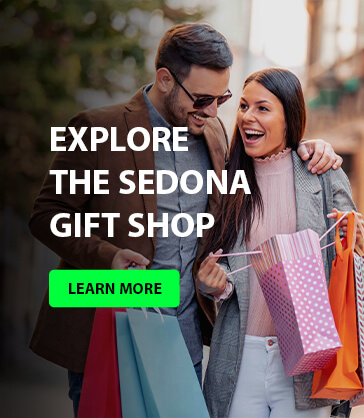 Her new 27-video online coaching program includes membership in a private group FaceBook page called Unlock the Singing Superstar in Your Crew  that she created for individuals taking her course. There, members will be able to view LIVE videos from Shondra and have access to recorded ones with "Tips." As the community builds, members will have comrades to share personal stories of challenges as well as achievements, ask questions and share tips. There will be opportunities for LIVE Zoom Room, Q&A sessions with Shondra.
The total cost for the eight and ½ hour program is $297.00.
"Normally my voice, stage performance, acting coaching for one hour is $75," she said. "If someone comes to me for voice training, we don't even get to a lot of the stage performance, mic technique, movement on stage, etc. until months down the road. 
"The video program covers everything in 8 1/2 hours. People can take the course on their own time. It comes with Action Step Worksheets, keyboard recording – one for men's range/one for women's range that they can use the voice exercises I give to them in the program to practice with. 
"It also allows them access my Private FB page for support, and for asking questions. Opportunities for FREE Zoom classes from time to time with me are also included."
'I also have a YouTube page with the same name where I'm posting those daily voice tip videos."
Click Here now and invest in yourself, your time and your talents! Or call 928-301-8288.
You can use the code SEDONA.BIZ  to receive a 15 percent discount, valid until February 26 so act now!
You can email Shondra at:    shondra@shondramusic.com.
Additional information on Shondra and what she offers, listed on Websites below: