Flagstaff AZ (june 11, 2013) – While much of Arizona is living up to its hot, dry reputation with triple digit heat, Arizona Snowbowl is offering cool temperatures and cool views with the return of the Sunset Chairlift Ride! This Friday, June 14, and every second Friday of the month through October, the Sunset Chairlift will run from 3 to 6 p.m. A free barbecue dinner comes with the purchase of a Chairlift Ride ticket and live music!
National Weather Service meteorologists say this Friday, Sunset lift riders can expect clear, sunny skies, as monsoon thunderstorm clouds won't start building until early July.
"The view should be terrific. It looks like we'll have a westerly flow between now and Friday, which should push smoke and haze from the New Mexico fire away from us," said meteorologist George Howard. "The higher you go, the longer you'll see the sun sinking into the West. Right now the warmest temperature at 11,000 feet will be in the low 60s, so later in the afternoon expect temperatures in the upper 50s and a light breeze."
As with regular Scenic Chairlift Ride hours, rangers will be at the top ready to share information about the forest, the view and the volcanic field.
"The Chairlift Ride offers one of the most beautiful sights and adventures in the Southwest," said National Park Service Interpretive Ranger John Westerlund. "The chairlift goes from 9,500 to 11,500 feet in elevation and is slowed down to about a third of its ski-season speed. This gives guests a fantastic opportunity to really look out across Arizona's vast open lands dotted with cinder cones. You glide through various life zones from the cork bark fir, the Douglas fir and aspens to the Alpine Tundra. What's also fascinating is that at 11,500 feet, you are higher than the tops of many ski lifts around the Intermountain West!" Westerlund recommends being prepared with a light jacket and binoculars.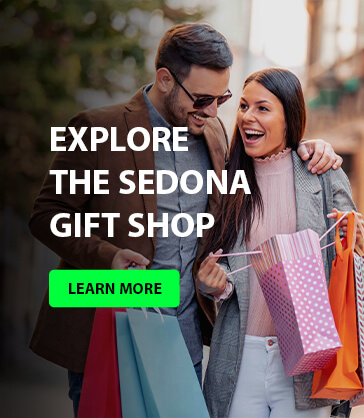 "You can see the Red Rocks of Oak Creek Canyon, the mountains around Sedona, west
Flagstaff, the Mogollon Rim, Mingus Mountain, the 'J' on the mountain in Jerome, the airfield out in Prescott and the Grand Canyon!"
Normal days and hours for the Scenic Chairlift Ride are 10 a.m. to 4 p.m., Fridays, Saturdays and Sundays, along with holiday Mondays throughout the summer. On Sunset Chairlift Ride Fridays, hours will be extended to 6 p.m. Those not riding may purchase the barbecue dinner separately at the Peak Side Café in the Agassiz Lodge. Ride tickets are $15 for adults and $10 for children and seniors. Those under 7 or over 70 ride for free! In addition, live music will add to the festive atmosphere on weekend afternoons at the Peak Side Café. For more information, log onto arizonasnowbowl.com.