Cottonwood AZ (April 23, 2014) – Two Shots is an evening of theatre that is comprised of two one-man shows for one performance only Saturday, May 3rd at 7:30 PM. The first is, The Sperm of Ten Men, written and performed by Ben Tyler, under the direction of David Barker. The second is, Dodging Bullets, written and performed by David Barker, under the direction of Ben Tyler. Both of these plays tell the stories of actual events in each man's life.
The Sperm of Ten Men: In 1991 Ben Tyler agreed to be a sperm donor for his brother and sister in law. This play tells the one year odyssey of being a sperm donor. In doing so, it examines the permanance of everything
Dodging Bullets:     On July 6th, 2004 at 12:15 PM in an upscale Boston suburb, a brain surgeon tried to kill David Barker and his sister as his 16 year-old niece watched. This is that story.
David Barker and Ben Tyler have been friends and colleagues for over 20 years. In that time they developed a professional relationship and have collaborated on several productions as playwright and director. Barker directed three of Tyler's plays, Goldwater: Mr. Conservative, Escape From Papago Park and The Last Wallace & Ladmo Show.
In 2009 Ben Tyler directed the premier of, Dodging Bullets, and it was named best solo show of the year by The Phoenix New Times.  Barker has since toured the show to multiple cities around the country to great success. In June he will be performing the show at a military base in Oklahoma as part of a domestic violence program for the soldiers.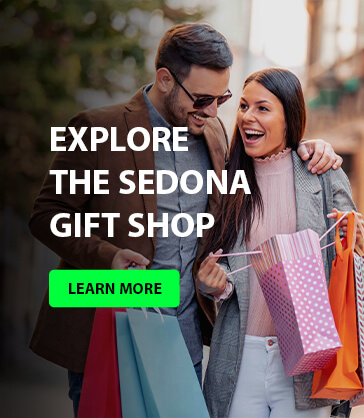 In October of 2013, Tyler began to write a solo show for himself. It is based on his experience of being a sperm donor for his brother and sister in law in 1994. Already a successful playwright, this is the first time he has performed his own material for the theatre. Since he had already directed several of Tyler's scripts, it seemed only logical to bring Barker in to direct.
Two Shots is the result of two real life experiences. Creatively it is the result of a long friendship.
Tickets for Two Shots are $12 in advance, $15 at the door.  Tickets are available online at www.showtix4u.com, in Cottonwood at Desert Dancer and Mount Hope Natural Foods; and in Sedona at Crystal Magic.  Old Town Center for the Arts is located at 633 N. 5th Street (5th Street & Main) in Old Town Cottonwood. For more information please visit oldtowncenter.org or call Elena Bullard at 928.634.0940.