Clarkdale AZ (January 17, 2015) – Made In Clarkdale's The Corner Gallery held an intimate opening last week to introduce the latest show, "Two Men and Their Art".
Michael L. Turner, the popular glass and Mylar artist, has invited his friend D. Allen Schauffler, a new local artist working in wood and stone, to join him in the current Corner Gallery show.
Michael is giving us an opportunity to see some of his vintage works in acrylic as well as some of his more recent large rainbow Mylar works.  He will also be demonstrating his glass work in the Gallery from 11am to 2pm every Saturday until the end of the show on February 28, 2015. Lucky Saturday visitors will have an opportunity to learn about working with glass and make their own beads or marbles.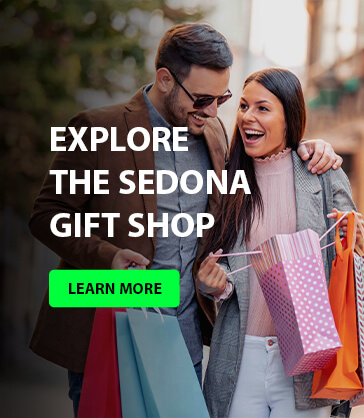 D. Allen Schauffler is a new young artist who works creating beautiful pieces in local woods and onyx.   Using carefully selected local hardwood and pine, Allen develops unusual wood vases and bottles which display the individuality of the wood.  Allen also has worked with locally found onyx to create unusual sculptures.  This is Allen's first public showing of his work, and the first opportunity for us to purchase his work.
Two Men and Their Art will continue at the Corner Gallery through Saturday, February 28, 2015. Made in Clarkdale's Corner Gallery is located in downtown Clarkdale at 921 Main Street, Suite A1 and is open 11am to 4pm on Wednesday, Thursday and Friday and 11am to 2pm on Saturday. For more information, please call 928-301-9798.