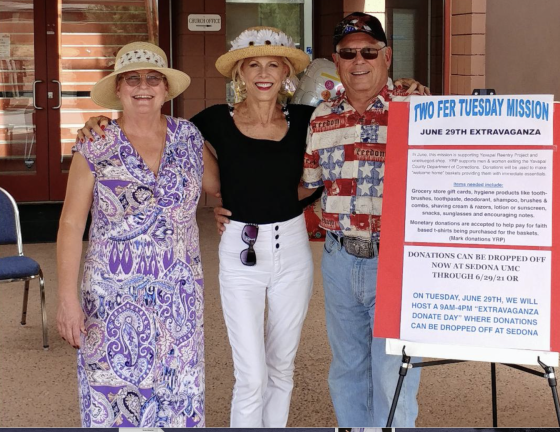 Prison can either break or make a person. Assuming one comes out still intact nothing could be more comforting than knowing that in the outside world there are still people who truly care about you.
Two Fer Tuesdays, a local philanthropic organization that identifies sectors of need in the community and works to fulfill them, recently collected items and money to provide inmates that have been released, with a basketful of items they might need in returning to society.
It is this gesture of kindness and compassion that can warm the heart of the recently released and perhaps change the trajectory of their life for the better.

Two Fer Tuesdays finds a need in the community every month and fills the need on the last Tuesday of that month with donations.
For June, donations were accepted in support of the Yavapai Reentry Project.
This project helps prisoners coming out of Arizona correctional facilities make a skillful transition back into Yavapai County.
They give the former inmates "Welcome Home" baskets filled with supplies that they don't have when they come out of prison: soap, shampoo, razors and shaving cream, body wipes, chap stick, wash cloths, etc. 
Two Fer Tuesday donors and volunteers wrote the former prisoners personal notes, too, and encouraged them with good intentions, like: "we have your back," "welcome home," "we are praying for you," "God speed, "good luck," "you have friends that you did not know you have," "we are pulling for you!"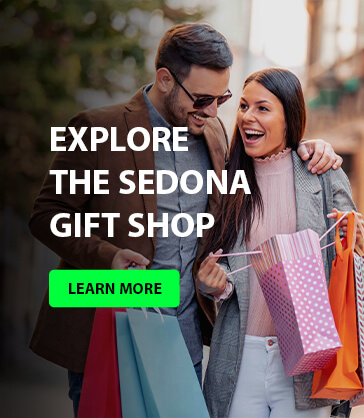 These personal notes are felt to inspire the former inmates and it's believed that there is less recidivism with inmates who are helped by the Yavapai Reentry Project.
Donors and volunteers also gifted Tee shirts emblazoned with the slogan "Faith over Fear." included in the baskets.
"What a great day yesterday," said Two Fer Tuesday organizer Andrea Kadar.
"We thank God for Clarissa Nelson, the manager of The Yavapai Reentry Project as Clarissa was formerly incarcerated and now, she leads the program to help others
coming out of prison to reduce recidivism and get their lives straight. She insists that this is her purpose and we believe that she was protected years ago so that she could do exactly this. What a living testimony she is!"
Andrea thanked the Sedona residents who supported the effort and noted the happiness these gifts give the released inmates.
"Thank you again, gracious and kind Sedonans, who will 'make the day' for a prisoner, a perfect stranger who is feeling lost, abandoned, and fearful about coming home," she said. "Clarissa said that the smiles they see as they hand off these welcome home baskets are inspiring and genuine.

"Thank you all who prayed for us, supported, donated, volunteered and helped us help the YRP. You did Kingdom work! Thanks for not waiting for a miracle, thanks for BEING the miracle."