Cottonwood AZ (April 24, 2018) – The public is invited to the Tuesday, May 8th Mingus Mountain Republican Club luncheon for the Verde Valley-Sedona area to meet two special guests at the Veterans of Foreign Wars, Post # 7400 at 705 E. Aspen Street in Cottonwood. Doors will open at 11:00 a.m.; lunch begins at 11:15 a.m. and the meeting will start at 11:45 a.m. 
The distinguished guest speakers will be Jim O'Connor, a candidate for Arizona Corporation Commission, and Alexander Kolodin, a member of the Goldwater Institute's American Freedom Network of conservative attorneys who will present information about Cottonwood Municipal Water Utility's rates and surcharges.
Lunch includes dessert with coffee or iced tea for $12.00. Without lunch, the meeting fee is $3.00 and sodas will be available for $1.00.  For reservations, email mingusmountainrepublicans@gmail.com.
GUEST SPEAKERS:
Jim O'Connor, 2018 Candidate for Arizona Corporation Commissioner
Jim O'Connor is running for Arizona Corporation Commission to bring integrity and transparency to Arizona's  utilities.  Because water and power companies are given a position of trust in exchange for steady income, Mr. O'Connor believes they have an obligation to provide reliable service at affordable rates, and he wants to make sure they do so.
He said, "Most people don't realize that the Arizona Corporation Commission is about more than water and electricity. They also regulate all investment advisors in our state. If you are retired or plan to retire, you need Corporation Commissioners who will keep a sharp eye on these duties."
Mr. O'Connor believe the first job of the Arizona Corporation Commission is to protect consumers. "Utilities, including power and water companies, are public trusts. They are allowed to operate as monopolies in exchange for only charging reasonable rates. Public trusts can be abused in other ways. This is why the Arizona Constitution allows the Arizona Corporation Commission to protect the health and safety of consumers and employees of our public utilities. When elected, Jim O'Connor intends to make sure that the public's trust is well placed, and will be tough on financial fraud to make sure everyone plays by the rules.
Mr. O'Connor is a retired investment advisor and expert in financial regulation, having worked 42 years in the securities industry, where he was responsible for regulatory compliance, investment portfolio management and enterprise leadership.  When Orange County went bankrupt, the California State Senate chose Jim to advise the committee who was tasked with rewriting the rules.  He advised the California Senate Select Committee who rewrote investment law, ensuring local governments would not repeat the 1994 Orange County, CA bankruptcy.
Dedicated to 'cleaning up' Arizona politics, Mr. O'Connor has worked tirelessly without compensation for 12 years, full time, to political service. His record of achievements include: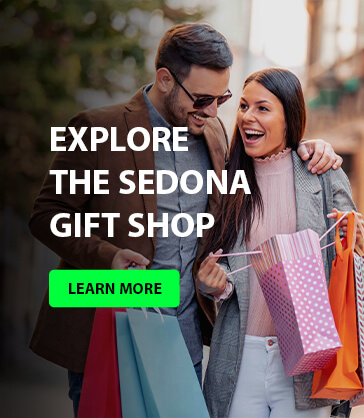 Presidential Elector for Donald Trump and Mike Pence
President of the Arizona Republican Assembly (AZRA)
Legislative District Chairman
Member of the Maricopa County Executive Guidance Committee
Candidate for AZGOP State Party Chairman
Arizona GOP Member-at-Large
His campaign platform includes protecting consumers, fighting fraud, upholding the Arizona Constitution and cutting red tape.
Alexander Kolodin, Attorney and President, The Kolodin Law Firm, and member of Goldwater Institute's American Freedom Network of Conservative Attorneys
Alexander Kolodin, President of Kolodin Law Group in Phoenix, and a member of Goldwater Institute's American Freedom Network of conservative attorneys, served as lead trial counsel in several high-profile matters including a successful, three-day trial in Americans United for Democracy v. Santa Cruz County, an election records case concerning the relatively new issue of metadata.  The trial was designated as being litigation of "statewide importance" by the Arizona Secretary of State's Office.
In Verde Valley, Arizona, Mr. Kolodin also litigated Camp Verde for Good Government v. Town of Camp Verde, a case where Plaintiffs won reinstatement of an improperly-cancelled recall election.
He also served as Chief Arizona Ballot Access counsel for Jeb Bush to ensure Mr. Bush's compliance with election laws and successful placement on the Arizona ballot. 
Mr. Kolodin currently serves on the Board of Directors of Phoenix's Rosson House Museum and Heritage & Science Park as the head of its Tenancy Committee. In this capacity, he advises the board on the legal and political aspects of its public-private partnership with the City of Phoenix and on its relationship with the Park's various tenants.
Mr. Kolodin graduated, cum laude, from Georgetown University and the University of Pennsylvania Law School, where he was a Dean's Fellow.  He holds a B.S.F.S. in International Politics and has substantive expertise and analytical skills to understand worldpolitics, International Law, institutions and ethics, and policy processes.  
Prior to becoming a lawyer, Mr. Kolodin served as foreign policy adviser to Karen Diebel for Congress and worked in residential and commercial real estate assisting individual buyers and institutional investors. 
Mr. Kolodin is admitted in the state and federal courts of Arizona.