Prescott AZ (December 21, 2019) – Twelve Yavapai College students from across Yavapai County and representing a variety of academic disciplines  have earned lucrative All-Arizona Academic Team scholarships based on their academic performance and volunteer service at school and in their communities. The scholarships provide tuition-waivers for degree programs at Arizona universities.
In a congratulatory letter to the scholarship recipients, YC President Dr. Lisa Rhine commended the students' achievements. "You have made Yavapai College very proud and I wish you the best success as you pursue your career and educational pathway," she wrote.
The 12 2020 All-Arizona Academic Team Scholarship winners are:
Andre Etien of Camp Verde is studying business at YC. He volunteers with his church, raising money for the church's charitable endeavors and cooking for church luncheons, as well as personally conducts a food drive for the needy. He plans to continue his studies at NAU and pursue a career as a hospitality consultant. 
Kenneth Froessel of Sedona is a social sciences student at YC. He is a PTK member who plans to continue his education at NAU, earn a master's degree in social work and launch a career as a counselor. He volunteers with a crisis team and with a homeless shelter.
Celeena Johnson of Lake Montezuma is an aspiring first-grade teacher and library program coordinator planning to continue her education at NAU. At YC she serves as a Student Ambassador and is a member of both PTK and the College Honors Program. She also volunteers at her hometown library, for the high school theater program and with Special Olympics, among other volunteer activities.
Kellsie Guinn of Flagstaff is a visual and performing arts student at YC who plans to study forensic psychology at ASU, eventually earning a medical degree and becoming a psychiatrist. In addition to serving as a PTK officer and participating in philanthropic endeavors on behalf of PTK, Kellsie has volunteered with the Verde Valley Humane Society.
Isabella Adams of Prescott, a member of the YC College Honors Program. Her volunteer pursuits include Stepping Stones Women's Shelter and Teen Maze. Immediately after earning a bio medical engineering degree at Arizona State University, she has plans to join the Peace Corps.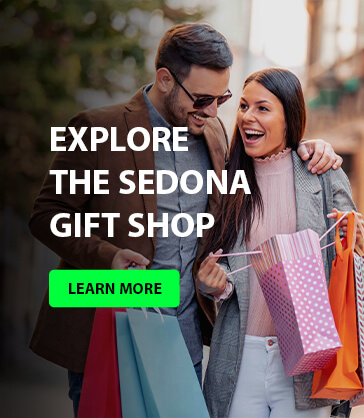 Zachary Chamberlin of Prescott is a Phi Theta Kappa Honor Society member and an aerospace science student who plans to continue his science studies at Northern Arizona University. A youth hockey coach, Zachary  aspires to a career in the Unmanned Aircraft Systems or drone industry.
Brittany Thomas of Prescott Valley. A College Honors student, Brittany is studying political science at YC, is a member of PTK, is a volunteer with PTK community activities such as Teen Maze and with her church. She plans to study environmental policy at an Arizona university enroute to a career in government service or wildlife management.
MaKenna Snyder of Tucson, a YC agriculture technology student who plans to continue her studies at ASU, working toward a career in agribusiness – specifically a sustainable food production business. Her volunteer service has been focused on Future Farmers of America and YC educational activities and projects such as Agripalooza and career education.
Alex Daniels of Chino Valley. A computer science student, YC Roughrider Ambassador, PTK member, Honors student and technology enthusiast, Alex plans to continue a cybersecurity career after continuing his studies at NAU. His volunteer pursuits focus on hunger abatement with three different organizations, including YC's emergency food pantry.
Madeleine Cherry of Prescott. Madeleine is a YC Honors student and an aspiring nurse who plans to continue her education at the University of Arizona. She is an officer with PTK, is president of the  I AM YC Club, is a big sister with Yavapai Big Brothers Big Sisters and is vice president of the Philosophy and Religion Club. The I Am YC Club raises money for and operates an emergency food bank and emergency assistance fund for students.
Gia Noelle of Prescott is an ASU-bound future clinical dietician or nutritionist. She is a PTK member who earned a GED at YC and maintains a 4.0 gpa. She is active in multiple student clubs, including the English, Poetry and Health in Prevention clubs.
Hanna Hovelsrud of Prescott Valley is a PTK member at YC who is studying criminal justice. The mother of two  plans to continue her college journey at ASU and hopes one day to earn a law degree. She is the secretary of the YC Law Club, has volunteered with Teen Maze and the Prescott Valley Chamber of Commerce.