Sedona News – The Sedona Chamber of Commerce & Tourism Bureau presented a check for $102,000 to the Sedona Red Rock Trail Fund today, marking the first phase of the five-year Trail Keepers 2.0 program, a business and chamber funding program that supports US Forest Service maintenance of Red Rock Country trails. The donation ceremony took place at the Uptown Visitor Information Center located at 331 Forest Road.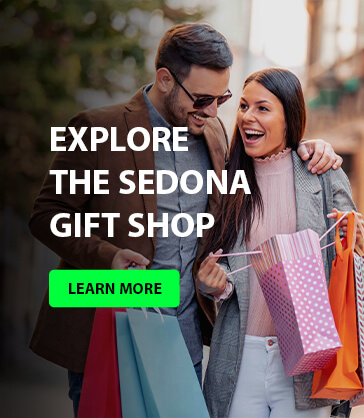 Trail Keepers 2.0 is the follow-on to the highly successful Trail Keepers program, which concluded in February 2021 after raising $370,000 in five years. Trail Keepers 2.0 will also run for five years.
Each of 52 Trail Keeper businesses donates $1,000 to support the 
Sedona Red Rock Trail Fund  
 (SRRTF) partnership with the US Forest Service to maintain hundreds of miles of trails in and around Sedona and the Village of Oak Creek. The chamber matches the cumulative $50,000 donation with bed tax dollars allocated under the chamber's tourism management contract with the City of Sedona.
"I am thrilled that Trail Keepers 2.0 exceeded our goal of 50 business participants," said Interim Chamber President and CEO Michelle Conway. "It means $102,000 for SRRTF's work at the direction of the Red Rock Ranger District, augmenting federal funds that care for our trails – the 400+ miles of arteries that transport Sedonans and the world to the splendors of Red Rock Country."
"Partnerships like these say so much about the commitment of Sedona businesses to a sustainable future," Conway added. "As a community supported by outdoor recreation and tourism, we must always support the proper care of our natural environment and infrastructure."
SRRTF President Kevin Adams said the generosity of the Trail Keepers has helped fund efforts to build retaining walls, rock stairs, drainages structures and to conduct vital maintenance and preservation work. "Since 2014, the SRRTF has raised more than $1.5 million to sustain our trails," he added. "Since Trail Keepers began in 2016, we have created approximately 60 miles of new construction, trail rerouting or adaptation of user-created routes."
Red Rock Ranger District
 Ranger Amy Tinderholt said volunteers and paid youth crews performed valuable maintenance on Boynton, Bear and Doe Mountain trails in 2021. "They assisted with improvements and soil restoration for trails east of Courthouse Butte and Bell Rock," she added. "Their efforts ensure our residents and visitors have a well-maintained and breathtaking trail system through one of the world's most stunning landscapes."
Ongoing development of the Trail Keepers program is specified in the Sedona Sustainable Tourism Plan, adopted by the Sedona City Council in 2019. "As Sedonans work together to implement the Plan's short, medium and long-term strategies, the Trail Keepers program is a clear success and a big win for preserving what makes this place special," Conway said.
Click 
here
 for a list of contributing Trail Keepers 2.0 businesses.