By Steve Hammons
Transcendent TV & Media
Phoenix AZ (June 27, 2014) – Once, it was a closely-guarded classified program that included scientists, military personnel, the intelligence community and civilians with certain natural talents and abilities. It came to be known as Project STAR GATE.
Today, millions of Americans and people around the world are familiar with the concept of "remote viewing," an approach to information-gathering, discovery and understanding using human consciousness.
And more people will learn about remote viewing at the annual conference held by the International Remote Viewing Association (IRVA) Friday, June 27 through Sunday, June 29 at the Green Valley Ranch Hotel, Spa and Casino in Henderson, Nevada.
The IRVA Conference 2014 will feature many speakers familiar with the scientific, defense and human potential aspects of remote viewing.
Like intuition, gut instincts, hunches and possibly some dreams and visions, remote viewing attempts to use the alleged "sixth sense" and extrasensory perception (ESP). Remote viewing taps into interesting and sometimes amazing areas of human consciousness that we are learning more about.
Reputable remote viewing training programs have now trained thousands of people to use their consciousness in advanced ways, and maybe also ancient ways. And millions of other people around the world have heard about, read about it or have some understanding of the concepts involved in remote viewing.
The 2009 movie "The Men Who Stare at Goats" also introduced many people to the concepts of remote viewing and other leading-edge research. The film poked fun at some of the innovative and forward-leaning military efforts and research projects, but it also contained many grains of truth that informed audiences in meaningful ways. "Goats" stars George Clooney, Ewan McGregor, Kevin Spacey and Jeff Bridges helped tell a very important story. 
SCIENCE MEETS TRANSCENDENCE
The keynote speaker at this year's IRVA conference is Eben Alexander, MD, the neurosurgeon who chronicled his fascinating near-death experience (NDE) in the best-selling non-fiction book "Proof of Heaven – A Neurosurgeon's Journey Into the Afterlife." His book about the far realms of human consciousness and another reality has resonated with millions of readers.
Alexander's keynote address is titled "Profound Mystery of Consciousness: The Hard Problem and the Quantum Enigma."
The master of ceremonies is Bill Ray, who has 47 years of service to the US Army under his belt, many of those years in the intelligence field. Ray was part of Project STAR GATE from 1984 to 1987 and received remote viewing training with the program.
George Noory, US Navy veteran and host of the top late-night radio show in the U.S., Coast to Coast AM, will moderate a panel discussion on "Fate vs. Free Will." 
Other speakers include former Project STAR GATE remote viewer Paul Smith, PhD, author of the book "Reading the Enemy's Mind" and a retired Army major; researcher and writer Angela Thompson Smith, PhD; Glenn Wheaton, former Army non-commissioned officer and co-founder of the Hawaii Remote Viewing Guild; and Russell Targ, PhD, one of the early Project STAR GATE scientists.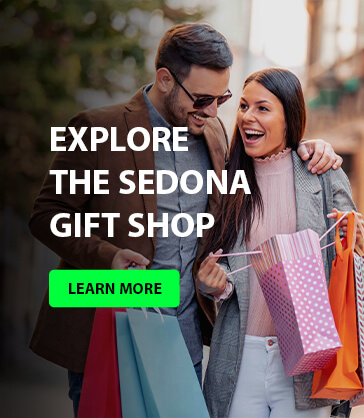 Several other fascinating speakers will examine the many angles of discoveries and questions related to remote viewing and the potential of human consciousness. These experts include Pam Coronado, Christopher Barbour, John Kortum, John G. Kruth, Nancy Du Tertre, Graham Nicolls, Debra Lynne Katz, MSW, Lori Williams, Alexis Poquiz and Marty Rosenblatt.
And, of course, the annual PK Party will be held to demonstrate the alleged use of psychokinesis (PK) to bend spoons using consciousness – "Kids of all ages welcome!"
COMPLEMENTARY AND INTEGRATIVE
Phenomena like remote viewing used to be called "anomalous cognition," anomalous meaning inconsistent with what is usual, normal and expected, and cognition meaning conscious mental activities involved in thinking, understanding, learning and remembering.
Now, we might tend to regard intuition, gut instincts, ESP and remote viewing as natural, normal parts of human consciousness. Drawing a parallel to "complementary medicine" and "integrative medicine," remote viewing and similar phenomena might be thought of as "complementary cognition" and "integrative perception."
We know now that there are practical applications for this human capacity, not only in the defense and intelligence areas, but also in public health and safety, health care, education, creative activities and a wide range of human endeavors.
And, many believe that we are rediscovering and becoming familiar with a human trait that is actually ancient and basic. Our long-ago ancestors needed robust "situation awareness" to survive. In fact, all creatures do. Could sixth-sense awareness be a survival mechanism just like many other characteristics we possess?
Cultures like Native Americans found value in various kinds of consciousness such as dreams, visions and signs. Can these, too, be forms of a sixth sense?
The five senses of sight, hearing, touch, smell and taste are only part of the story. Thinking with our logical minds and biological brains only takes us so far. When we listen to our hearts, we are probably more on target.
And when we combine our experiences through physical, sensory, mental, emotional, spiritual and sixth-sense awareness, maybe we will make significant progress, reach a tipping point and make a breakthrough in human consciousness.
The IRVA Conference 2014 is sure to be a step in the right direction.
For more information, visit the IRVA Conference 2014 website and the main IRVA website.