Guests attending to include industry leaders from Zeitgeist Films, Impact Partners, International Documentary Association and more
Sedona AZ (April 6, 2016) – The Conscious Film Convergence, a series of inspirational and educational workshops and panels featuring film industry experts, provides participants attending the 2016 Illuminate Film Festival, which takes place June 1 – 5, 2016 in Sedona, Arizona, insight, knowledge and best practices from real-world experiences to create, invest in, write and distribute transformational entertainment.
Some of the Spotlight films in this year's Illuminate Film Festival include 'Tony Robbins:  I Am Not Your Guru', 'Maya Angelou and Still I Rise', Sneak Previews of 'Open Shadow' (with rising Hay House author and speaker Teal Swan) and 'Mantra: Sounds Into Silence' (followed by a concert with Jai Uttal), and the World Premiere of 'Love, Sweat & Tears'.   
"Research shows us that more than 100 million people in the U.S. are hungry for information about how to grow spiritually and live in harmony with other people, other cultures and the earth." said Illuminate Film Festival Executive Director Danette Wolpert. "The Conscious Film Convergence brings together like-minded film, media and brand professionals for dialogue, education, networking and creative visioning to elevate the world's collective mind, body, spirit and environmental consciousness through cinema This is a one-of-a-kind opportunity for aspiring and veteran filmmakers, producers, writers, distributors and marketers to connect and collaborate in pursuit of a shared vision."
Panels for the third annual 22-film mind-body-spirit festival will feature: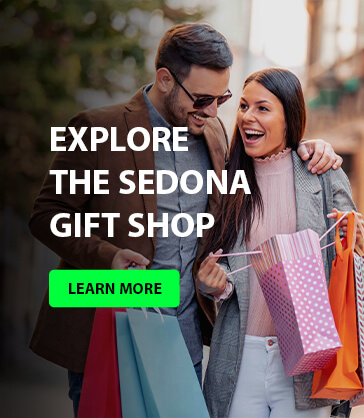 Norman Seef, photographer and filmmaker known for his iconic photographs of Steve Jobs, Rolling Stones, Tina Turner and more. Norman has focused his work on the exploration of human creativity and the inner dynamics of the creative process
Simon Kilmurry, executive director of The International Documentary Association (IDA), is the recipient of five Peabody Awards, three Du Pont Columbia Awards, two Overseas Press Club Awards and the National Association of Latino Independent Producers' Award for Corporate Commitment to Diversity.
Bill Goodykoontz, chief film critic for nationally syndicated Gannett News Service and The Arizona Republic
Geralyn Dreyfous, co-founder, Impact Partners, has executive producing and producing credits that include the Academy Award® winnning documentary, 'Born Into Brothels'; Emmy-nominated 'The Day My God Died' and multiple film festival winners such as 'Kick Like a Girl', 'In a Dream' and 'The Invisible War'.
Richard Lorber, chairman and CEO, Kino Lorber, is the co-founder of Kino Lorber films, an industry leader in distributing the finest art house and international films. Recent theatrical releases from Kino Lorber include Jean-Luc Godard's 3D masterpiece, 'Goodbye to Language', Ana Lily Amirpour's mesmerizing debut, 'A Girl Walks Home Alone at Night', and 'Gueros', an experimental voyage of self-discovery from Mexican director Alonso Ruiz Palacios that won all the top awards at the Mexican Oscars.
Nancy Gerstman, co-founder and co-president, Zeitgeist Films, has been distributing films since 1988, including first films by notable directors Todd Haynes, Christopher Nolan, Francois Ozon, the Quay Brothers and Gianni di Gregorio. Their catalog also includes films from the world's finest independent filmmakers including Agnes Varda, Guy Maddin, Olivier Assayas, Jia Zhang-ke, Atom Egoyan, Abbas Kiarostami.
Richard Cohn, president, Beyond Words, founded Beyond Words Publishing in 1983 and serves as the publisher and president. Having worked with many first-time authors and film projects including'The Secret', 'Hidden Messages in Water' and 'What the Bleep Do We Know!?', he has established a reputation for distributing inspiring, high-quality books and films that help make a difference in the lives of millions.
Corinne Bourdeau, president and founder, 360 Degree Communications, explores new trends in the ever-changing film marketing and distribution models.  She has lead successful campaigns on many leading films including the Academy Award® winning 'The Cove' and Indie hit 'Bottle Shock'.
Peter Rader, producer, 'Awake: The Life of Yogananda', a hugely successful documentary in 2014/2015 with over $1.5 million dollars in box office grosses and winning awards at several film festivals (including Illuminate Film Festival in 2015), bridging audiences from a wide range of interests from spirituality to history and beyond.
Dev Ross, Emmy Award-winning screenwriter, received an Emmy Award for her writing while at Walt Disney Television and also a Humanitas Award for excellence in screenwriting.  Her writing credits include films and television for Disney, ABC, FOX KIDS, Universal Cartoon Studios, The Cartoon Network, TLC, The Discovery Channel, Nickelodeon, Mattel, the Web and PBS. Dev is also the author of over a dozen children's books for the popular "We Both Read" series.
Conscious Convergence panels and workshops topics are:
Spotlight Conversation: Norman Seef on Creativity: The Power of a Dream. Seef will share the 7-step creative process uncovered through 35 years of research and development of "creativity in action."
Behind the Seen – Investing in Transformational Entertainment.  An intimate dialogue led by Simon Kilmurry and including financier Geralyn Dreyfous and producer Jane Charles who are committed to bringing transformational entertainment to mainstream audiences.
Act of Transformation – A Screenwriter's Workshop. Emmy Award winner Dev Ross will use Joseph Campbell's "Hero's Journey" to shed light on what writers can do to transcend one-dimensional didactics in pursuit of a more nuanced character-driven story arc.
Distribution Therapy.  Facilitator Shaeri Richards helps distributors and filmmakers share their feelings in an entertaining format that will provide abundant wisdom on setting expectations, keeping the flame alive and when to call it quits with your next distributor.
Conscious Media & The Mainstream: Finding Your Audience. Media and industry leaders discuss how conscious cinema can be branded, marketed and presented to find and engage your audience and maximize your market share.
Conscious Film Convergence passes are $249.  VIP All-Access passes offer unlimited access to Conscious Film Convergence panels and conversations in addition to opening and closing night events, VIP parties and receptions, spotlight screenings, Reel Healing "View & Do" screenings, and priority ticketing access into theaters among other benefits.  Early Bird cost until April 20 is $349 and $444 after.
To purchase passes, visit www.illuminatefilmfestival.com. The full list of films exhibiting at the 2016 Illuminate Film Festival is coming soon. For more information, visit www.illuminatefilmfestival.com