By Zach Richardson
Sedona AZ — Top Gun: Maverick, has been a huge commercial success that is action packed with great flying scenes, though I could not help but think that it was Maverick's (Tom Cruise) dream and not about the Navy Fighter Weapons School, the real "TOPGUN". Dreams are centered around the dreamer in which they can do anything they want, just like our superhero Maverick.  Since the plot is simplistically corny, reading my review will not be a spoiler. Be sure to see the movie as it is a lot of fun.
The film starts with Maverick piloting an experimental SR-72.  When he reaches Mac 10.3, the aircraft disintegrates. There is no way anyone could have survived, not even Maverick. So the only explanation for the rest of the movie is that it is Maverick's "Death Dream", which explains the many inconsistencies and embellishments as it strays from reality.
Just before taking off in that SR-72, Maverick says to himself that it would be his last flight. After the aircraft disintegrates, Maverick is seen in his pressurized flight suit, dazed, and standing in line at a restaurant. Is this scene symbolic of him waiting to go to heaven?  Is the funeral in the movie actually Maverick's, and not who is depicted?
The next scene is Rear Admiral Chester "Hammer" Cain (Ed Harris) grudgingly telling Maverick that he has been ordered to TOPGUN by Admiral Tom "Iceman" Kazansky (Val Kilmer).  Maverick's reputation for egotistical insubordination and individualism would never be tolerated at TOPGUN which explains Admiral Cain's frustration. Think of TOPGUN as the ultimate professional sports team where there is no place for second best. There are no competitions or class rankings, no rivalries, no trophies, no insubordination, and no place for a Maverick ego, so for him to go to TOPGUN is only a dream. 
Admiral Cain refers to Admiral Kazansky "Iceman" as Maverick's "all mighty guardian angel". Is Admiral Cain actually Saint Peter guarding the Pearly Gates trying to keep Maverick out of TOPGUN?  Is Admiral Kazansky, God, who told Saint Peter to let Maverick in? We all know that TOPGUN is heaven to many naval aviators.
All of the flying scenes are spectacular, though a long stretch of one's imagination.  Maverick, who is more than twice the age of his flying teammates, performs aerobatics that would be ridiculously physically challenging for even them, if not impossible.  Not even Tom Brady could perform as well. Maverick also dreams that the top, TOPGUN graduates, could not outfly a nearly 60-year pilot.  If this dream was true, one must wonder how successful TOPGUN could be at training fighter pilots. Then 60-year-old Maverick, after an ejection from his FA-18, gets up and runs through the woods. In reality, it would be tough for a 25-year-old to just stand up after such an ejection, no less attempt to run. Maverick also takes an F-18 for an unauthorized flight as well as hijacks a fully loaded obsolete F-14 Tomcat that he uses to dogfight far superior enemy aircraft and shoots two down. This is stuff only dreams are made of.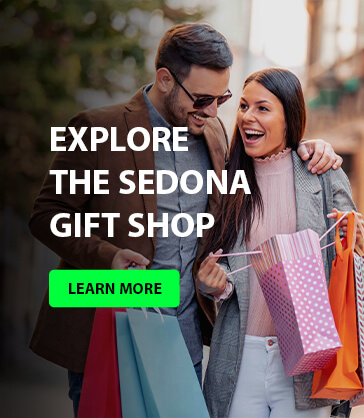 We all know that dreams are never completely accurate. Thus the movie has Maverick and his TOPGUN graduates making some basic fatal blunders.  He dreams that when the enemy launched SAMs (Surface to Air Missiles) at his flight team, the missiles were defeated by deploying flares. In reality this mistake would have ended poorly for Maverick as flares are for countering heat seeking missiles and chaff is used to defeat radar guided SAMs.  The funniest inaccuracy was to see the pilots belittle a nerdy looking Weapons System Officer ("Wizzo") by referring to him as BOB (Baby On Board). There is not a Wizzo in the world who would succumb to such nonsense as portrayed in the movie, especially not a TOPGUN graduate.
All the metaphorical analogies of a "Death Dream" makes the plot so much more interesting, but no matter how you spin the film, it makes one proud of our military and feel-great to be an American. 
Hopefully the popularity of this movie will enable the U.S. Navy to appreciate TOPGUN as it has lost much its precedence within naval bureaucracy since the first Top Gun movie was released over 35 years ago. Thank you, Tom Cruise, for putting another duly deserved spotlight on naval aviation!
Editor's Note: Zach Richardson is a long-time Sedona resident, owner of theGallery of Modern Masters in Hillside Sedona, a former president of the Sedona Oak Creek Unified School District Governing Board and a former "TOPGUN"  jet fighter pilot for the Navy as well.