By Ted Grussing
… an image comprising roughly 95% of Sedona and all its various enclaves, more than that though, I see a community of people living in a place of incredible beauty. When this image was taken, there were likely people down there falling in love, falling out of love, helping neighbors, going to a place of worship and giving thanks to the God that they worship, others ruing the day they or another were born. People who are serving meals to guests in their homes or in any of the many restaurants or hotels … people cleaning rooms vacated by guests, others playing rounds of golf on any of the three golf courses you can see and others doing gardening, scrubbing floors, washing cars and others hiking a myriad of trails in the wilderness areas or riding mountain bikes. Some people are recovering from illnesses and others are leaving this life. Some come here to find themselves and others to lose themselves. Life in all its diverse threads is being lived … WHAT is the meaning of life? WHY am I here? Sedona has a diverse group of people and beliefs each of which seeks to provide enlightenment and help, for you to find your way … or not … this is a still image, it captured a freeze frame of 1/1000th  of a second, a landscape of sorts, but life in all its wonders and horrors was being lived at the instant this photo was taken … and I was in absolute wonderment at the beauty that lay at my feet and trying to comprehend all that is.
In this image which I took this morning, you are looking at all of the Red Rock Country that is Sedona. In the foreground is the Village of Oak Creek, the two full size golf courses are on the left side of SR 179 which more or less splits the image as it heads north through the Village, continues between Castle Rock and Bell Rock, through a wilderness area, the Chapel area and finally by Hillside, Tlaquepaque and up to the Y where it joins with SR 89A. Left of Castle Rock and beyond it is Cathedral Rock with sun on it, Airport Mesa is the thin whitish line to the right of Cathedral Rock and Thunder Mountain behind it. West Sedona on the left and uptown on the right. Enchantment Resort is set in Boynton Canyon which is in the back. Long Canyon runs behind Thunder Mountain from the left side of the red rocks that are part of the rim … Wilson Mountain is near and below the San Francisco Peaks on the horizon about a fourth of the way from the right side of the image. Robbers Roost is a faint reddish blip on Casner Mountain below Bill Williams Mountain on the far horizon about a 15% of the way from the left side of the image. And the Verde Valley stretches out to the left. Oak Creek Canyon is just to the right of Wilson Mountain … whew! And there is more.
So this is the Red Rock Country of Sedona, not that big of an area, but filled with beauty and life, human and otherwise … messy and ordered and never the same.
I had a nice long visit with my friend Andrea Houchard this afternoon. Andrea has left NAU where among other things she formed and ran Philosophy in the Public Interest which was a successful program bringing the cerebral to the practical. We did four seminars on the Philosophy of Photography in various categories at the Mary Fisher Theater a few years ago which were fun and we had good participation. Andrea has now left NAU and is pursuing a new venture, Sedona Philosophy Experience which you can find at:http://sedonaphilosophy.com  . I would seriously encourage you to check out her website and if you are planning a visit to the area and are seeking an experience that is in keeping with the spiritual and out of doors, please give this your full consideration. Philosophy sounds so academic and stuffy … not very sexy for sure because it has been around for a long time. It is the love of learning … asking the big questions, like WHY? WHAT? It is a search for meaning and talking and interacting with others who are also searching … they have programs and guides and you will interact and search for answers with others using the time honored traditions that make up this important part of life … it is all about wonder, finding yourself and what better place than here and what better guide than Andrea.
A new week is underway … flying early in the morning and then more wax and stone work … and continuing the perpetual quest to know What and Why … One seems to know the answers and is a very content young lady.
Seek beauty and love and wonder about all that is.
Cheers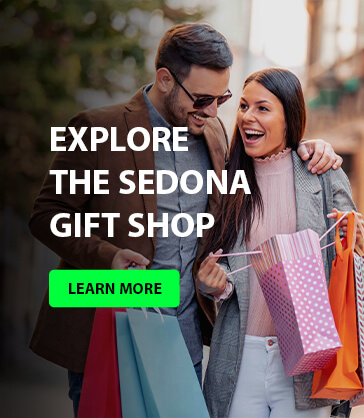 Ted
I am the dawn, the whisper of winds, the perfume of morning.
The passing night fondled me, hovering close to me, softly, silently.
The breaking day builds the spirit temple of my joy, I abandon myself!
I see all as one, and nothing repels me, as this new day climbs noiselessly out of the valley of the night.
Peace lies over the world and over the world of my soul.
— Max Ehrmann
###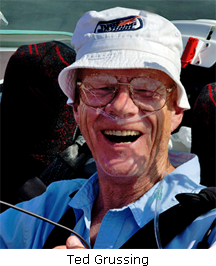 The easiest way to reach Mr. Grussing is by email: ted@tedgrussing.com
In addition to sales of photographs already taken Ted does special shoots for patrons on request and also does air-to-air photography for those who want photographs of their airplanes in flight. All special photographic sessions are billed on an hourly basis.
Ted also does one-on-one workshops for those interested in learning the techniques he uses.  By special arrangement Ted will do one-on-one aerial photography workshops which will include actual photo sessions in the air.
More about Ted Grussing …