By Ted Grussing
… whilst flying over Woods Canyon to the NE of the Village of Oak Creek I took this shot from 9725′ msl and about 5500′ above the village and it captures all the significant red rocks in the village as well as some in the chapel area and west Sedona. The larger rock on the right side at mid photo is Courthouse Butte; to the immediate left of it is Bell Rock and further left of mid photo the pointy rock is Castle Rock and from this vantage point it actually kinda looks like it. SR 179 cuts through the photo left to right. To the left of it is Oak Creek Country Club and if I look at the full size image I can see my home. On the left edge of the village House Mountain rises and sprawls over a large area to the right and the left as well as up … it is a shield volcano and has been dormant for millions of years. Shield volcanoes have a very low viscosity lava so rather than build a huge cone, the lave just runs outwards and builds a huge in size cone, but without a great prominence.
To the left of and above Courthouse Butte is Cathedral Rock and in the very right upper corner is the Cockscomb. Below and on the very right edge is kind of a light grey triangle which is the south end of Airport Mesa and Oak Creek runs just below that and continues to the left as it goes through the loop area and eventually through Page Springs and down through the valley where it connects with the Verde River at the Thousand Oaks camp ground. Red Rock High School is a whitish area in the upper right quadrant. Not a very big area, but it is beautiful!
The shot below is of the Saber Fire which I took on August 14th 2019; the fire had started as a lightning strike on August 2 … not much was happening and likely would have burned out after consuming a relatively small area, but it was determined that a much larger area needed to be burned and through the extensive use of drip torches and incendiaries the fire was expanded to 3279 acres over the next six weeks or so and we had smoke … and smoke. Listed as a lightning strike fire …
You can see where there have been lightning strike fires on almost every hill around here and typically they are and usually remain small unless they are "managed".
What looks like a dirt road traveling through the image from the bottom to the top on a diagonal is a power transmission line which cuts through the forest from NE to SW and I believe this one originates at the Joseph City generating plant east of Flagstaff. to the right is Sycamore Canyon and to the immediate left of it is Casner Mountain and Black Mountain above (south) of it. The upper right is the Prescott Valley and Chino Valley; far mountains are the Bradshaw's and the near ones Mingus on the left portion of the image.
As a side note, Arizona does very well in clean generation of electricity with nearly 75% of the power generated by natural gas, nuclear and hydro electric generation. No guilt, or at least not much for Tesla owners … coal generation is only about 20% … electricity has to come from someplace.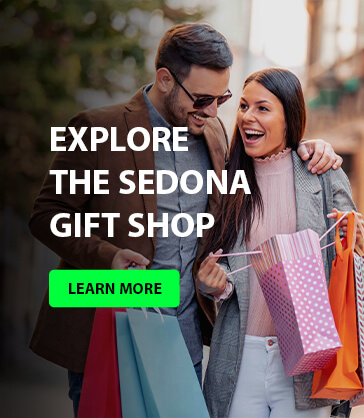 Enough … have a beautiful day … keep breathing and smiling.
Ted
Filled with dreams and songs and love, I wander afield.
Meditation, softened by the peaceful lands of grain and the illimitable blue sea overhead, draws my heart to my lips as one whose talent is in song.
I yield to the thousand felicities of this transport, like a child led by his father's hand; and no questions darken this day of my content.
— AFIELD by Max Ehrmann
###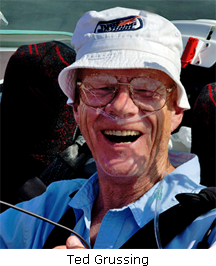 The easiest way to reach Mr. Grussing is by email: ted@tedgrussing.com
In addition to sales of photographs already taken Ted does special shoots for patrons on request and also does air-to-air photography for those who want photographs of their airplanes in flight. All special photographic sessions are billed on an hourly basis.
Ted also does one-on-one workshops for those interested in learning the techniques he uses.  By special arrangement Ted will do one-on-one aerial photography workshops which will include actual photo sessions in the air.
More about Ted Grussing …