By Ted Grussing
… I flew early Saturday morning and as usual the air quality throughout Northern Arizona sucked as the USFS continues its policy of managing fires; that is to say that they take a naturally occurring fire and not only let it burn its natural course, but use it as an excuse to expand the fires way beyond what it would have naturally burned. Sine the original fire was a wildfire (usually a lightning strike) they can keep it going through additional aerial and ground ignitions and all without the necessity of obtaining approvals from the EPA or in our case the ADEQ. So where the natural fire may have burned out in a few days or a week or so, they can and will keep them going for weeks on end without regard for human health … or tourism.
Who in their right mind would want to spend their time and vacation money to visit the Grand Canyon, Flagstaff, Lake Powell, The Painted Desert, Sedona, Payson or any of the other beautiful areas in Arizona when after spending thousands of dollars, this is what they get to experience? If the USFS would compress their burns to a few weeks or a month a year, that would be tolerable … but the endless weeks and months of this is pure insanity. Darn good thing there is excellent medical care available for those with respiratory ailments in Flagstaff, and you know you are safe, because the EPA has forbidden anyone to smoke a cigarette inside or near a public building … my gosh, can you imagine how much worse that would be?
This is what it looked like in every direction; according to releases from the Fire Incident manager it was to be worse today and much worse for the next several days and this is managed, make that optional, burning to achieve worthy goals, perhaps, but totally taking the factor of human health and impact on businesses out of the equation.
While I did get the autofocus to work on this shot, I eventually had to go manual because there was not enough contrast to get a focus at lower altitudes.
A word to those who fly drones … do not ever fly your drones within five miles of these fires. There are TFR's (Temporary Flight Restrictions) for pilots in these burn areas. This particular fire has a five mile radius, surface to 12,000' msl. Today a wildfire started a quarter of a mile from residential areas in Williams, and they could not get the helicopter in to do water drops because some idiot was flying his drone over the fire getting a video of it. They did locate the drone operator, he got it out of there and then they were able to get the helicopter in and suppress the fire before it spread to the residential areas.  If you are flying in there, they cannot … you would only lose an inexpensive drone, they could lose their lives. Treat all fires as having a TFR for you too. I usually fly at least a thousand feet above the TFR ceiling just to make sure there is no actual or perceived interference.
So what are we looking at? Actually an incredible view of the area. Starting lower left you have a portion of Lower Lake Mary and Lake Mary Road heading up towards Flagstaff, to the right of that a third of the way up is Walnut Canyon and about midway on the left is Pulliam Airport and to the right Flagstaff. Mt. Elden and the San Francisco Peaks, center right, and above and to the left is Kendrick peak from whence a river of smoke is flowing into Flagstaff and to the left of that is either Sitgreaves or Bill Williams Mountain. Kinda think the later and Sitgreaves may be tucked behind Kendrick. Really a beautiful sight if the air is clean.
A very warm smokey week coming up … heading down to Phoenix in the morning for some clean air :+)
Have a beautiful day and week … we are here … we are breathing and we can make a wonderful day for ourselves and others.
Smiling,
Ted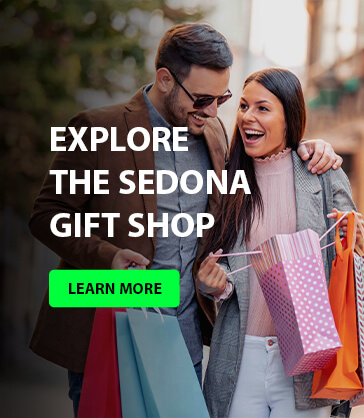 Life
I sat with the stars on the hill of life
And looked at the world below.
I ran with the winds where winds begin
And followed them where they blow.
I lay by the sea on the beaten rock
And rode on the farthest wave,
I watched by a child on its night of birth
And followed it to its grave.
And love in the still of the star flecked night,
When earth was all strewn with gold,
Has lifted my heart like the chords of song
Oft sung in the worlds of old.
And though I have not understood all of this,
Made up a laugh and a wail,
I think that the God of the world knows all,
And someday will tell the tale.
— Max Ehrmann
###
The easiest way to reach Mr. Grussing is by email: ted@tedgrussing.com
In addition to sales of photographs already taken Ted does special shoots for patrons on request and also does air-to-air photography for those who want photographs of their airplanes in flight. All special photographic sessions are billed on an hourly basis.
Ted also does one-on-one workshops for those interested in learning the techniques he uses.  By special arrangement Ted will do one-on-one aerial photography workshops which will include actual photo sessions in the air.
More about Ted Grussing …