By Ted Grussing
… I was going through some soaring albums this afternoon and came upon these photos that I shot while running the western ridge at the San Francisco Peaks utilizing orographic lift on the windward side of the mountain … the wind hits the mountain and is deflected upwards … flying in this air mass provides lift and on a good day you can fly back and forth in front of the mountain for a long time.
I was at 12, 379 feet MSL (Mean Sea Level) in the first photo as I began the run, flying roughly north to south. The first peak on the left side is Humphreys Peak and it is the highest point in Arizona at 12,637 feet MSL … in the second photo I am at 12,395 feet MSL and passing by Humphreys Peak. The far peak is Agassiz Peak which is 12,360 feet MSL.
Just a fun memory of the hundreds of times that I took a break and ran the ridgeline back and forth for a while before heading on to explore other places up on the plateau. I shot the first photo through the canopy looking straight ahead and the second shot I made a steep turn out from the mountain and shot through the side vent and then cranked back to the left and resumed the run along the ridge. The lift was not strong on this day, but adequate to tuck in and have fun.
Have a beautiful day and explore some new places … or revisit some of the old familiar places that you enjoy. The color is in full swing on the peaks and likely there is snow up there too.
Cheers … keep breathing, an important part of enjoying life!
Ted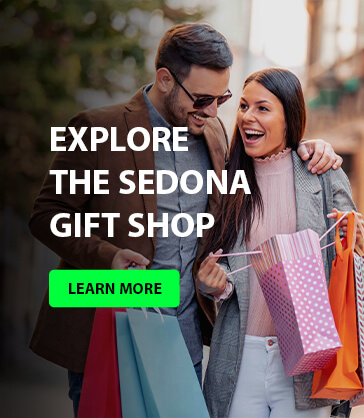 To be without desire is to
be content. But contentment is not
happiness. And in contentment
there is no progress. Happiness is
to desire something, to work
for it, and to obtain at least a part of it.
— excerpt from Happiness by Max Ehrmann
###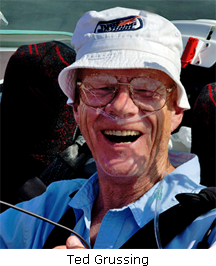 The easiest way to reach Mr. Grussing is by email: ted@tedgrussing.com
In addition to sales of photographs already taken Ted does special shoots for patrons on request and also does air-to-air photography for those who want photographs of their airplanes in flight. All special photographic sessions are billed on an hourly basis.
Ted also does one-on-one workshops for those interested in learning the techniques he uses. By special arrangement Ted will do one-on-one aerial photography workshops which will include actual photo sessions in the air.
More about Ted Grussing …