By Ted Grussing
I have learned that the hawk I labeled as a Black Hawk is actually a Zone Hawk which is much rarer than the Common Black Hawk I thought it was. Common has nothing to do with rarity or the lack thereof, but refers to the size of the bird and thus the "Common" simply means the normal size. The Zone Hawk is actually a rarer bird and he was dining on one of his favorites … lizards. I wonder if the lizard had going flying on his bucket list? I also wonder when people tell me flying in a glider is on their bucket list what they are thinking … is it dangerous? Geez, I hope not especially since I am the one flying them.
So I have done some study today and the Zone Hawk likes to hang with Turkey Vultures and his soaring capabilities appear close to identical to them and appearance to them in flight is very close. Their choice of flying companions is anything but accidental. Since most prey do not like to be the next meal they develop a sense of danger when certain things make an appearance and are looking for an attack. By flying with turkey vultures "prey critters" have their guard down as they know that vultures eat carrion and not live creatures. So whilst their guard is down sensing no harm, the Zone Hawk is able to catch prey off guard and get an easier meal.
A few days ago I was on a walk and while heading up Red Rock Cove near the third tee box of Oak Creek Country Club I saw a few Ravens peeling bark in some trees near the road way. I got this shot just after takeoff and it seemed as though he was entering from another dimension, so here it is … an appropriate venue … a place where the name of the deity is frequently invoked and requests for his assistance requested. Anyhow it was a fun shot and is now in the astro/composite collection.
Into the weekend and with any kind of luck Monday nights photo will be an air to air shot of a B-17 WWII bomber in Sedona Airspace. I'm taking a ride in it Monday morning in the nose gunner position and following that ride we're planning an air to air shoot of this famous and historic aircraft using the Red Rocks as a background. I've done a number of air to air shoots up here and have the best courses, altitudes et al pretty well down. Should be fun. The plane will be on display most of the day and available for viewing. One day when I was down at Falcon and the runway was closed Barry and I went through the B-17 down there … it was awesome! You can learn more about it on the airport website: http://sedonaairport.org/ and also see some of my aerial photos of the airport there too. So among your plans for Monday try to make time to come up to the airport and see this marvelous piece of history. It is one of only 13 still flying, they made 12,500 of them.
Have fun … smile … enjoy your friends and while you're at it … enjoy your life.
Cheers
Ted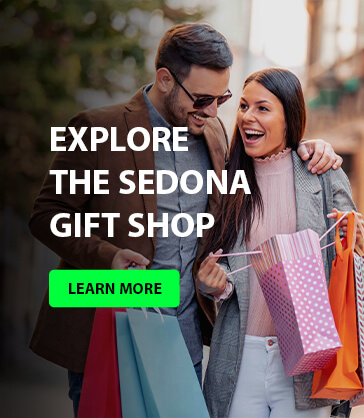 But from the brooding beauty of the night, and daily dancing shafts of golden sun …
The mystery and wonder of the world … that play the soundless music of the soul
And fill the heart with memory's olden dreams … From these will come at last your faith in God.
— Max Ehrmann
###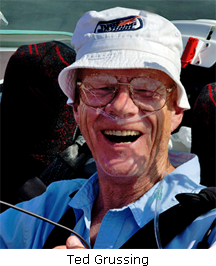 The easiest way to reach Mr. Grussing is by email: ted@tedgrussing.com
In addition to sales of photographs already taken Ted does special shoots for patrons on request and also does air-to-air photography for those who want photographs of their airplanes in flight. All special photographic sessions are billed on an hourly basis.
Ted also does one-on-one workshops for those interested in learning the techniques he uses.  By special arrangement Ted will do one-on-one aerial photography workshops which will include actual photo sessions in the air.
More about Ted Grussing …